Cambridge, Massachusetts —(Map)
On October 31, Halloween night, the Massachusetts Institute of Technology (MIT) began an unusual experiment. They let the "Internet" control the actions of a real person.
MIT is a college in Cambridge, Massachusetts that does research into many kinds of technology, including the ways that people and computers can work together.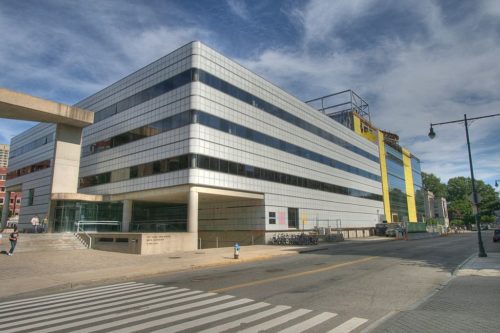 Scientists at MIT wanted to find out what would happen if users on the Internet were allowed to control the actions of a real human being. To find out, they created a game called BeeMe, in which a human worked to stop an imaginary evil computer program called Zookd.
(MIT didn't tell viewers, but there were really two humans who were controlled by two different groups of Internet users. To keep things simple, this article will only describe one of the people.)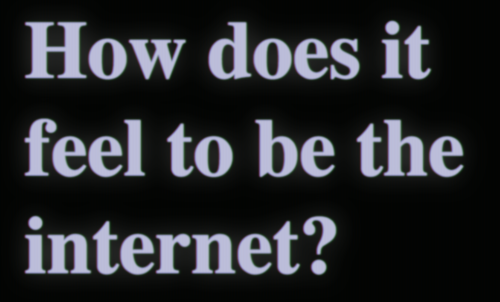 A young woman, who was wearing a camera and had an Internet connection, played a "bee" named Winter. The Internet users were all the other bees, who sent her instructions. Viewers were asked to help Winter complete challenges in order to defeat Zookd.
The experiment was really about the group of people who sent in instructions. How could a group of strangers work together to solve problems? Could they organize themselves without any leader? Would everyone work to reach the goal, or would some people just play around?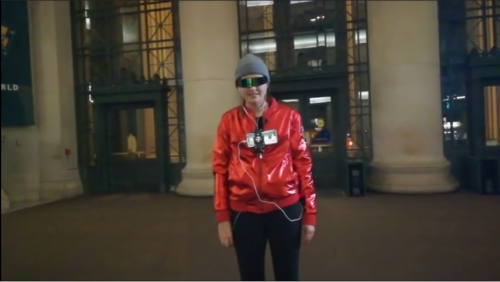 Calling the players "bees" was not an accident. Bees share a lot of information and work together well in spite of their small size and limited ability to communicate.
The game began at 11 p.m. in a small office at MIT. Viewers could see what the woman was seeing, and they could hear her saying, "Awaiting command."
Internet users began to send in commands. Winter didn't respond to everything, just to the commands that most people agreed on. MIT made it clear that the woman wouldn't do anything that was dangerous, against the law, or very embarrassing.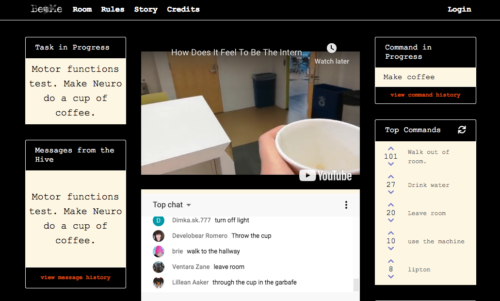 One of the first commands Winter was given was to make coffee. (She did.) Soon she was told to leave the building. Most of the game took place in MIT buildings and on the streets around MIT.
Many users gave commands to help Winter complete her challenges. For example, she was told to go places, look for things, or ask for information.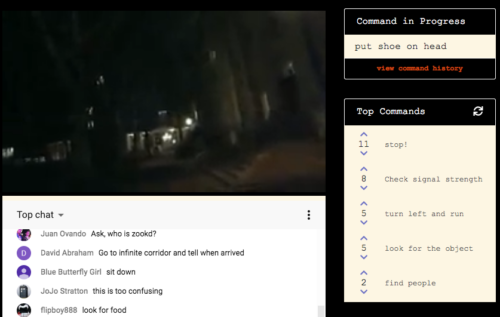 But many other commands were clearly trying to make Winter do something silly. They had her sing several songs, including Happy Birthday and YMCA. At one point Winter was told to put her shoe on her head. (She did.)
Near the end, Winter met someone called Neuro, who was also getting instructions from Internet users. The two worked together to defeat Zookd. The game lasted a little over an hour.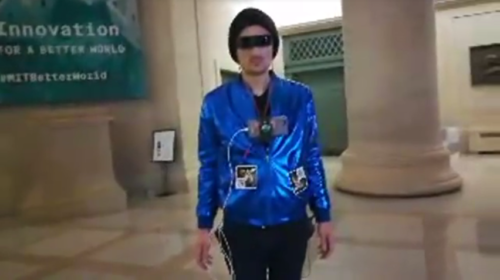 MIT seemed surprised by the number of people who joined the game. At first their computers had trouble keeping up with all of the users.
MIT has said that the experiment was a success and that they collected important information. The scientists say they plan to share more information soon.
Note: This was a carefully controlled experiment, and many people were making sure that everyone was safe. It is never a good or safe idea to follow instructions from people you don't know on the Internet. Always talk to an adult you trust if anyone tries to give you instructions over the Internet.
😕
This map has not been loaded because of your cookie choices. To view the content, you can accept 'Non-necessary' cookies.