Butte County, California —(Map)
California is battling some of the worst wildfires in its history. Dry weather and strong winds have created monster fires more deadly than anything the state has seen before.
The worst wildfire in California now is called "Camp Fire". It has burned more than 195 square miles (505 square kilometers), destroyed close to 9,000 buildings, and killed at least 48 people. More than 200 people are missing. On November 8, the fire tore through the town of Paradise, burning almost everything.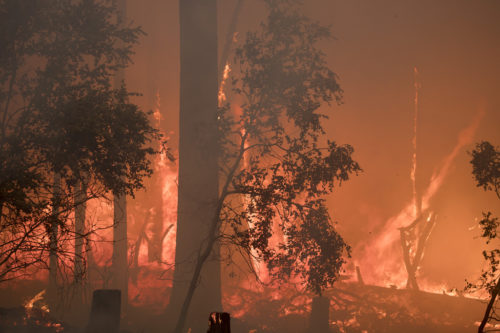 Two other large fires are burning near Los Angeles. These fires are also deadly and have destroyed huge areas of forest. Across California, thousands of people have been forced from their homes.
California has always had forest fires, but the problems are getting worse. The fires are stronger, do more damage, and seem to come almost all year round. In the past, California had wildfires for just five or six months of the year. So far this year, California's wildfires have burned over 13,200 square miles (34,200 square kilometers) of forest.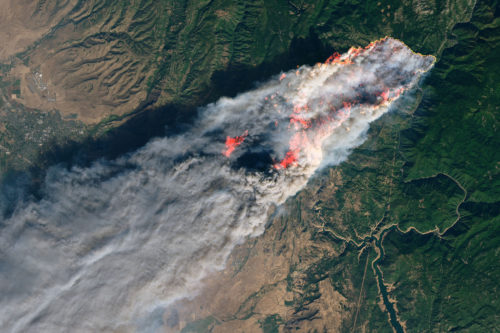 There are several reasons the fires are worse than usual. For example, very strong winds helped make the Camp Fire so deadly. California usually has winds blowing toward the sea at this time of year. But right now they are very strong – as fast as 86 miles per hour (138 kilometers per hour).
Normally firefighters create open spaces, called fire breaks, to stop wildfires from spreading. But when fires are blown by such strong winds, they can jump large distances. In one case, a fire was able to cross an eight lane highway.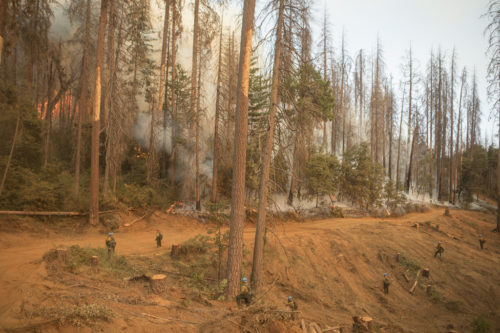 The forests are also very dry, so they burn much more easily. In part, this is because of climate change. The world is hotter now and weather patterns have changed. This has caused less rain and much drier forests than normal in California.
Humans living close to the forests are another reason wildfires are more common now. Over 80% of the fires have been caused by humans. One common cause for fires is electrical lines setting fire to a dry area. As more people live near the forests, these kinds of problems are more common – and more deadly. Electricity has now been turned off in some areas to try and prevent more fires.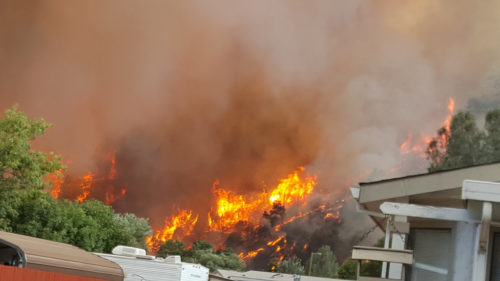 One unusual reason that wildfires are worse is that firefighters have been so good about putting out wildfires in the past. That may seem strange, but here's how it works: A smaller wildfire, if it is not put out too quickly, can create a big open space in a large forest. Later, a big wildfire may be stopped by the open space left by the smaller wildfire, since there's nothing left for it to burn there. But when all wildfires are put out, the forests don't have as many big fire-stopping gaps.
Firefighters are battling hard against the wildfires, but it will take time, hard work, and some good luck with the weather for them to completely control the fires.
😕
This map has not been loaded because of your cookie choices. To view the content, you can accept 'Non-necessary' cookies.