London, England —(Map)
Over 10,000 students across the United Kingdom (UK) skipped school on Friday to take part in a massive protest. The students want their government to take action on climate change.
The protest was organized by Youth Strike 4 Climate and other groups of students. The strike involved a range of young people from university students down to six-year-olds. Many adults also joined the rallies.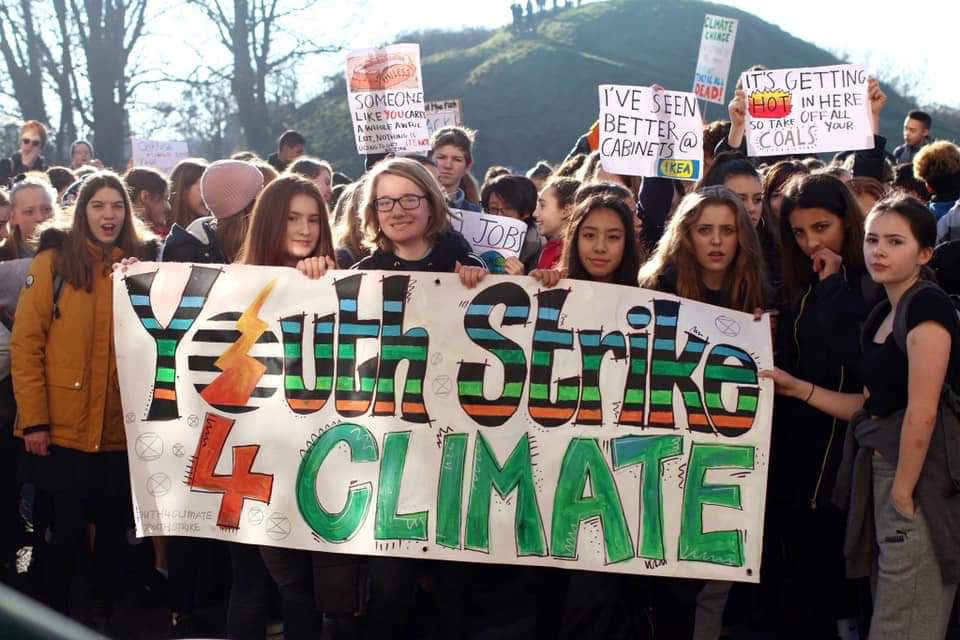 Climate Change
Climate change means the change in weather patterns around the world because of human activity. Global warming is one result of climate change. The world is getting hotter, mainly because humans are burning "fossil fuels" like coal, oil, and natural gas to make energy.
The world's countries have agreed to pollute less, but so far not much has changed. The effects of global warming will make life hard, and sometimes impossible, for most living things. Scientists say humans must take strong action before 2030 to avoid the worst effects of climate change.
The UK protests, like many others around the world, were inspired by Greta Thunberg, a 16-year-old girl who began a "Strike for Climate Change" by skipping school and protesting outside Parliament in Sweden. She wanted Sweden's politicians to take strong action on climate change.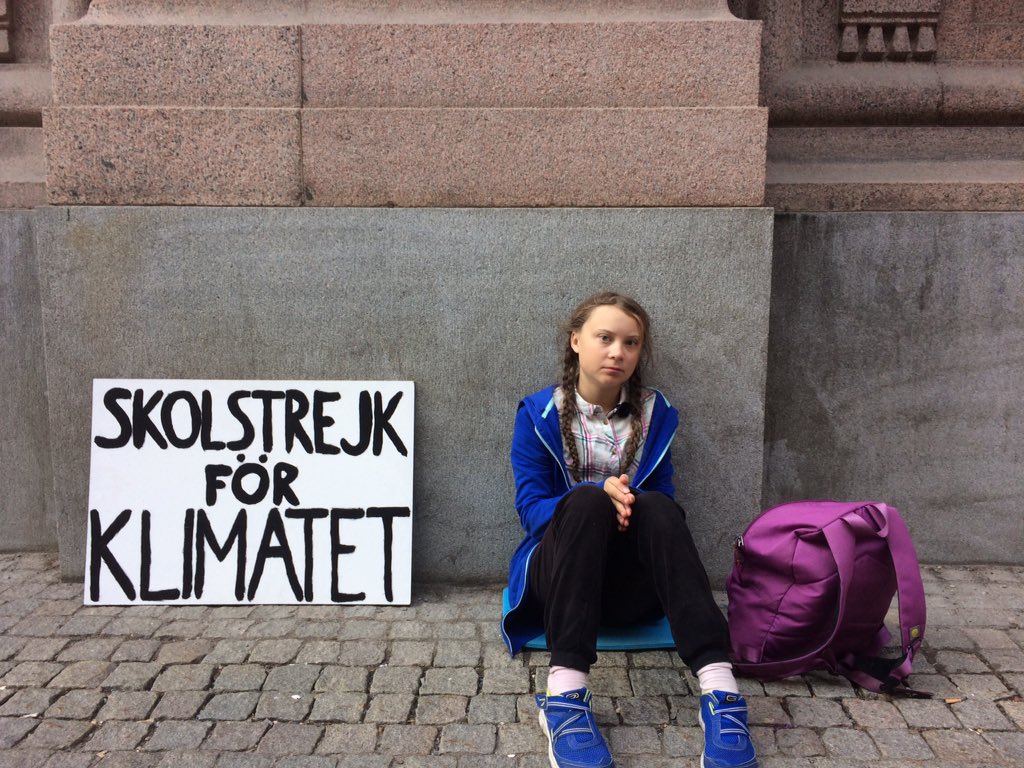 Since Greta's first strikes last summer, the protests have grown and spread around the world. In a strike, people stop working as a protest. The students feel that by not going to school, they can make their voices heard.
On Friday, student groups gathered in about 60 cities and towns across the UK, including protests in Cambridge, Manchester, Leeds, Newcastle, and Sheffield.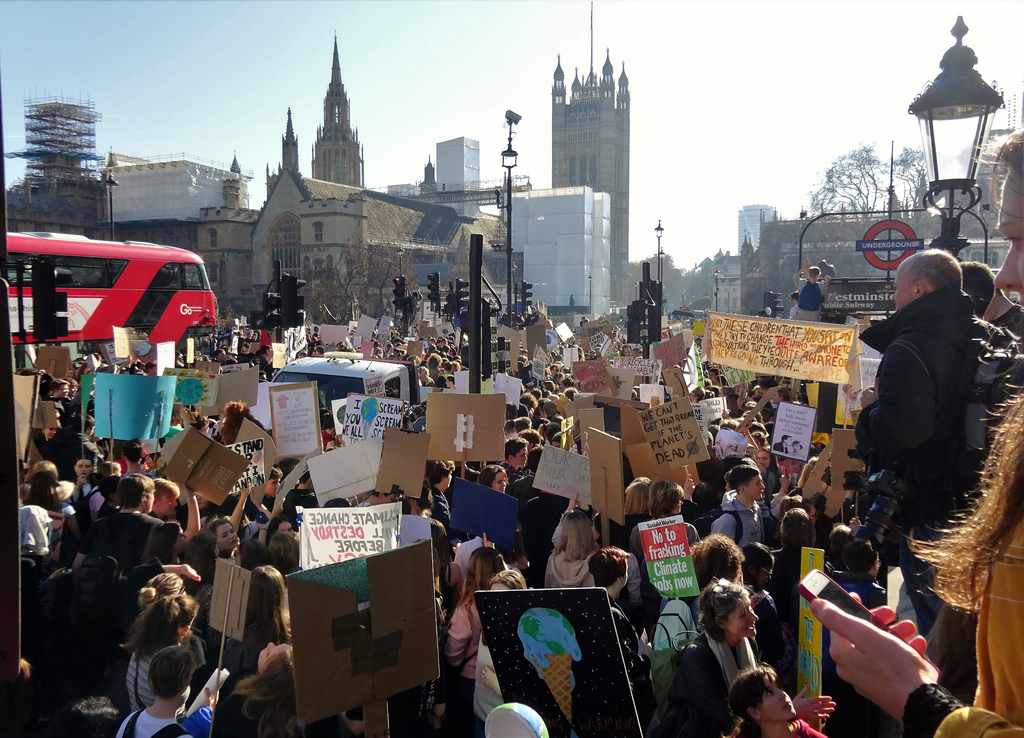 The largest protest was in London where around 3,000 students met by the Houses of Parliament. The students then began an unplanned march to 10 Downing Street, where Prime Minister Theresa May lives. The protests caused traffic jams that lasted over two hours.
Ms. May had complained that the striking students were "wasting lesson time". Greta responded by saying that politicians had wasted 30 years in responding to climate change. "And that is slightly worse," she wrote.
British PM says that the children on school strike are "wasting lesson time". That may well be the case. But then again, political leaders have wasted 30 yrs of inaction. And
that is slightly worse.#schoolstrike4climate #FridaysForFuture #ClimateStrike https://t.co/PoSCXin3VN

— Greta Thunberg (@GretaThunberg) February 15, 2019
As in other countries, the students demanded that politicians treat climate change like an emergency and take action right away. But the students also had other demands.
One demand was that the voting age be lowered to 16. "As students we don't have the vote, and it is really unfair because this is going to impact on us the most. It is our future," 15-year-old Evie Baldwin told the newspaper The Guardian.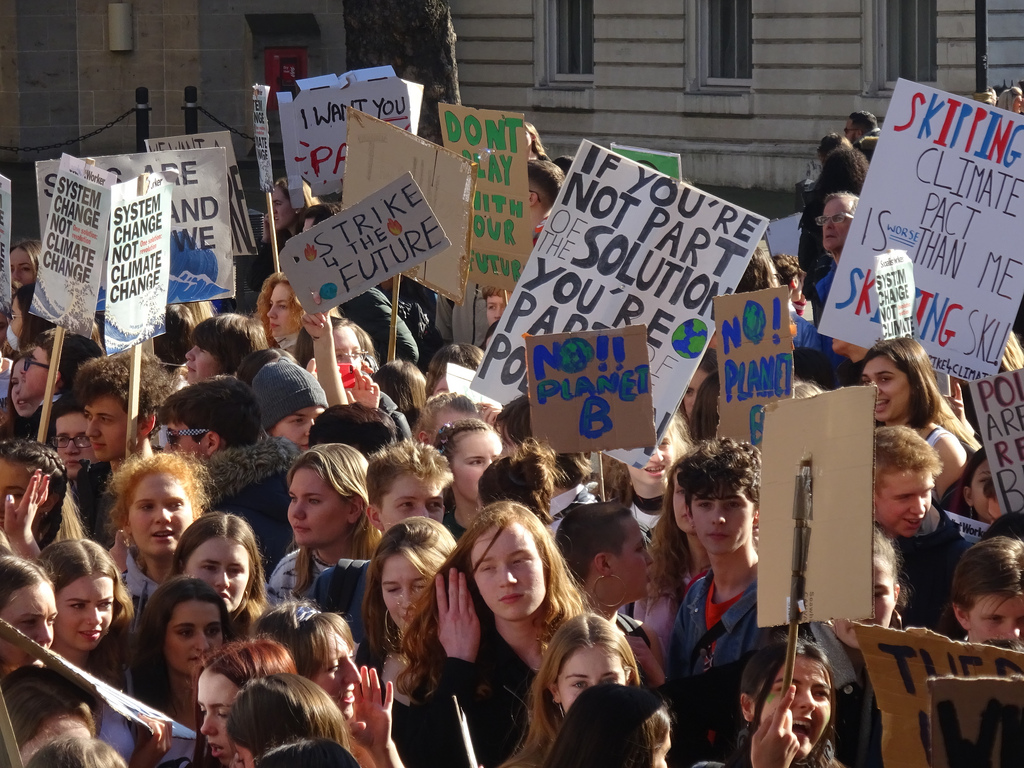 The protesters also want the government to clearly share the dangers of climate change with the public so that people know the problems the world faces. They are asking for schools to do a better job of teaching about climate change.
Many students were supported by their teachers and schools. But others went in spite of the fact that their schools warned them not to.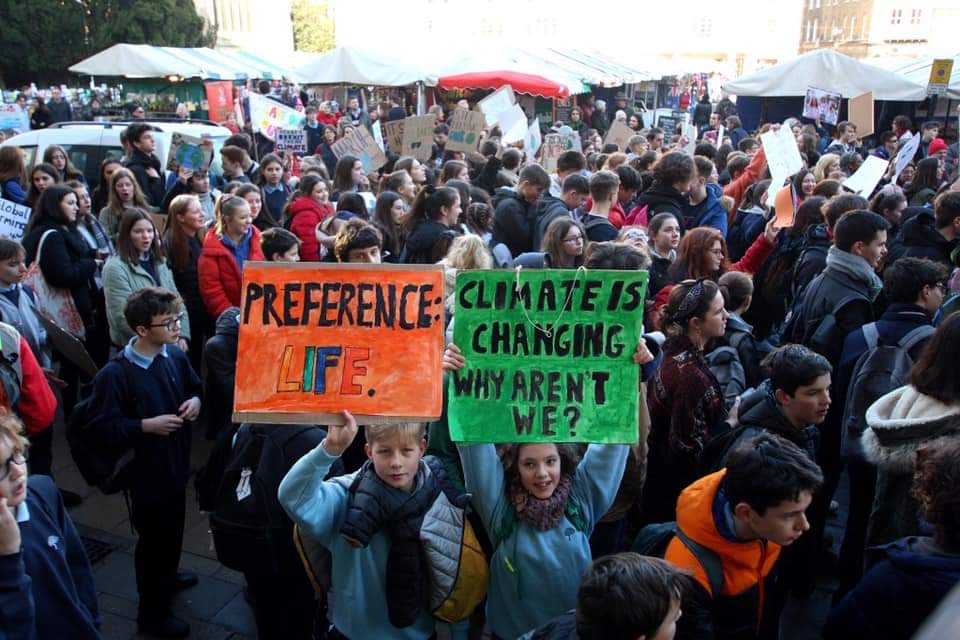 There have been smaller student climate protests in the UK for months. This was the first one where all the groups worked together and huge numbers of people showed up.
In other places, student protests continue to grow. Most of the school strikes happen on Fridays, which the students are calling "Fridays for the Future". Around 70,000 students are protesting every week in over 250 places around the world.
Like Ms. May, politicians in other places have tried to discourage the students, but many of those efforts just seem to make the students more likely to protest.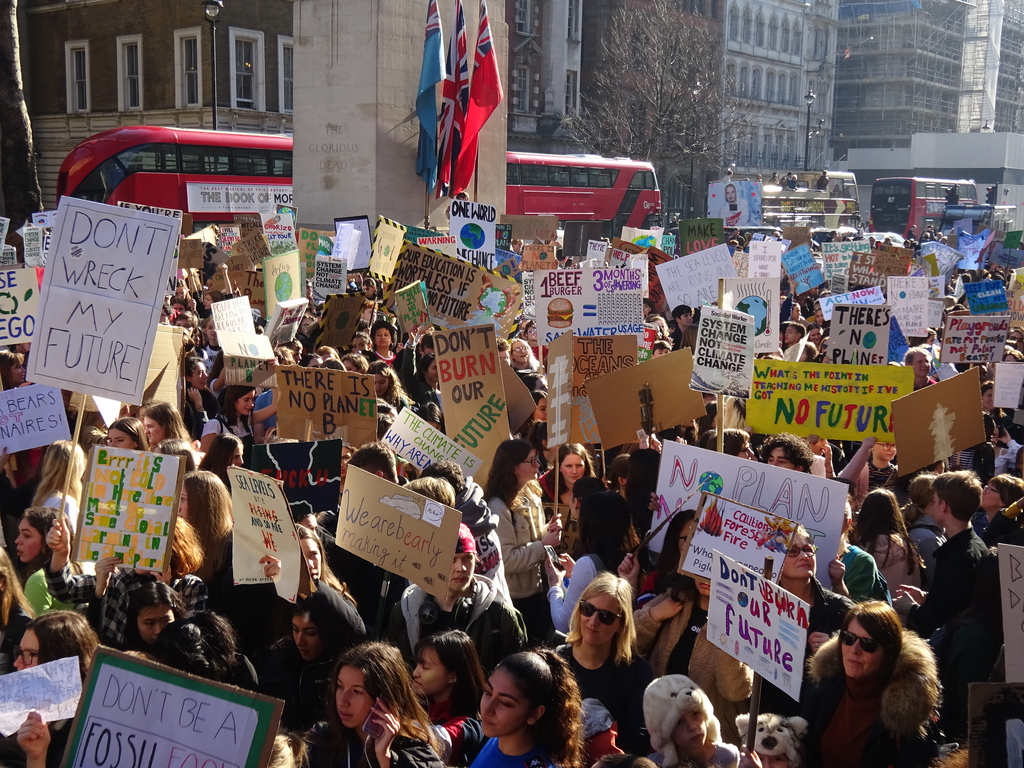 While many students will continue to strike every Friday, some are focusing on a larger protest next month. A large worldwide student strike is planned for March 15.
The students are hoping that as the protests grow, governments will begin to take real action on climate change.
😕
This map has not been loaded because of your cookie choices. To view the content, you can accept 'Non-necessary' cookies.