Belarus Forces Plane to Land, Arrests Reporter
On Sunday, an airplane flying from Greece to Lithuania was forced to land as it flew over Belarus. The government of Belarus said there was a bomb on the plane. That wasn't true. Belarus's government forced the plane down to arrest a reporter named Roman Protasevich.
Last August, Belarus held an election. The results seemed to show President Aleksandr Lukashenko winning for the sixth time. Many people and foreign governments questioned the election results.
Tens of thousands of people protested the election for months. The government cracked down violently on the protests. Opposition politicians were arrested or forced to leave the country. The same was true for many reporters.
Mr. Protasevich has been criticizing the government from outside of Belarus, running a special channel on a social media site. Inside the country, he was accused of being a "terrorist". After the plane was forced down, Mr. Protasevich and his girlfriend were taken away.
Countries around the world have accused Belarus of "hijacking" the plane. They're demanding that Mr. Protasevich be released. The EU has announced sanctions on Belarus, and many airlines are refusing to fly to or over the country. Russia is one of the few countries supporting Belarus.
Mali Soldiers Remove Leaders in Second Coup
Mali's political leaders have again been removed from their positions by the military. President Bah N'Daou and Prime Minister Moctar Ouane were taken to a military base on Monday and forced to step down. They were released on Thursday.
The two leaders had been chosen to lead a temporary government after another coup last August. That coup was led by Colonel Assimi Goïta and it forced out President Ibrahim Boubacar Keïta. Mr. Keïta had become unpopular. Many of Mali's people weren't sorry to see him go.
After the August coup, a temporary government was created, with plans to hold new elections in a year and a half. Because of the military's power in Mali, Colonel Goïta was made Mr. N'Daou's vice president.
Colonel Goïta became upset when Mr. N'Daou and Mr. Ouane changed the leadership of important government departments, replacing two military leaders who were part of the earlier coup. The military's response came quickly: a second coup.
Many foreign countries have condemned the coup, which has left Mali in a state of confusion.
Airplane Pilot Falls Asleep for 40 Minutes While Flying
Last July, a pilot in Australia was flying from Cairns to Redcliffe in Queensland. When air traffic controllers (ATC) on the ground tried to contact the pilot, they got no response.
The ATC believed the pilot might have fallen asleep, and asked other nearby planes to help. The pilots of the other planes tried to wake the pilot up, but they couldn't do it.
Finally, 40 minutes later, the pilot woke up. He had travelled 69 miles (111 kilometers) past the place where he was supposed to land. Luckily, he landed safely at a nearby airport.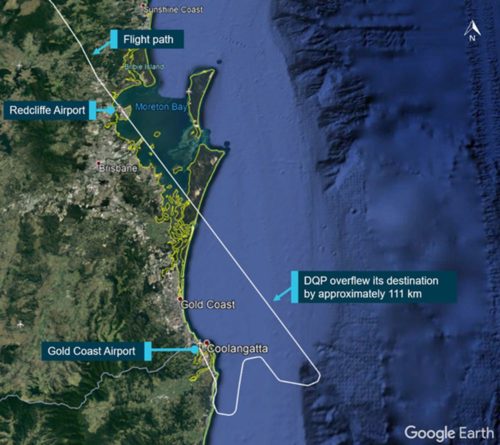 Australia's Transport Safety Bureau looked into the event. They learned that the pilot hadn't been sleeping well and was exhausted. Also, the plane had climbed higher than expected because of icy conditions, so the air held less oxygen than normal. That made the pilot even sleepier.