After weeks of railway blockades and other protests over the Coastal GasLink pipeline, Canada's government has come to an agreement with indigenous leaders. The blockades, which have blocked train traffic in Canada for weeks, have come down.
The Coastal GasLink pipeline is a 416-mile (670-kilometer) natural gas pipeline, designed to cross British Columbia. Plans call for the $4.68 billion pipeline to cross land belonging to the Wet'suwet'en people. Many Wet'suwet'en people don't want the pipeline on their land.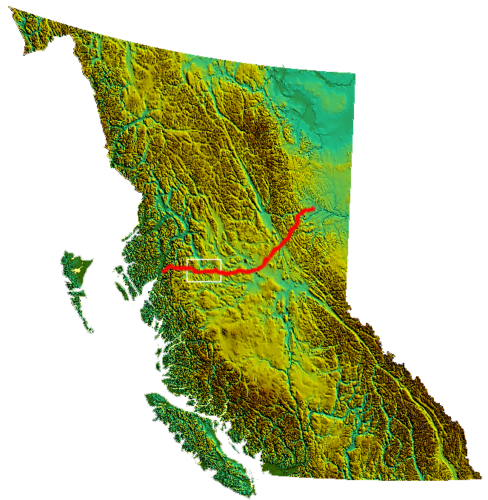 The Wet'suwet'en people are indigenous people, whose families lived in Canada long before Europeans arrived. In Canada, tribes of indigenous people are usually known as First Nations.
When Canadian police began arresting Wet'suwet'en people in February for blocking work on the pipeline, other indigenous groups began blocking Canada's railways and roads as a way of showing support.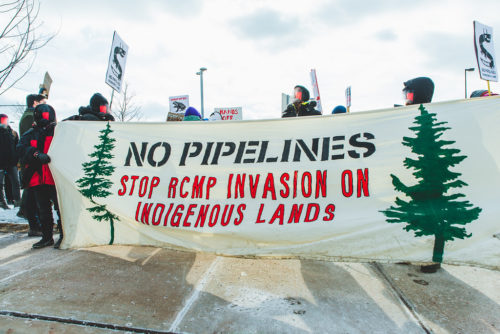 Last weekend, Canada's government held talks with Wet'suwet'en leaders. The two sides reached a rough agreement which must still be passed by the Wet'suwet'en people. That process could take up to two weeks.
As a result of the agreement, work on the pipeline started again on Monday, and Canada's police have gone back to Wet'suwet'en land. Most of the railway and road blockades have now been taken down.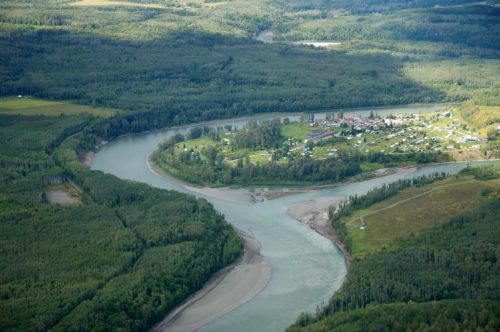 The details of the agreement won't be released until after the Wet'suwet'en people accept it. But both sides made it clear that the agreement is a general one and mainly about the land and rights of the Wet'suwet'en people.
Importantly, the agreement doesn't cover the pipeline, which many Wet'suwet'en people still oppose. That means it's possible that there could be more protests and blockades.