Chicago, Illinois —
Like many public spaces around the world, the Shedd Aquarium in Chicago is now closed because of the coronavirus, COVID-19. That's given some of the animals at the Shedd the rare chance to see the aquarium as visitors.
Since there are currently no visitors at the Shedd, the keepers decided to let some animals go out on "field trips". Recently, the aquarium has been posting videos of their rockhopper penguins exploring the aquarium, and seeing it in a way they normally never see it.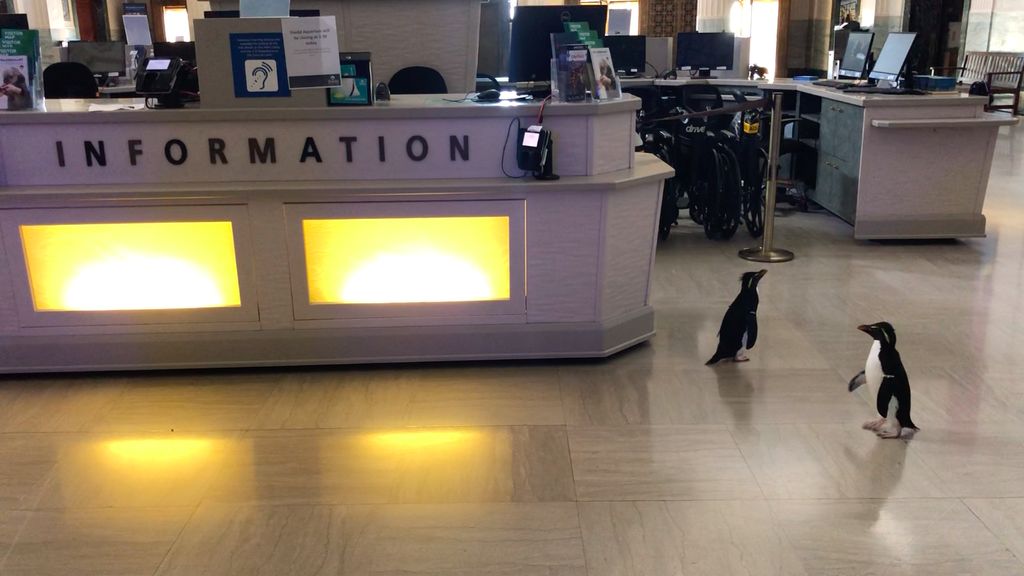 On Sunday, a penguin named Wellington was taken to see fish in a display that the aquarium calls "Amazon Rising". Wellington seemed to get very excited as he saw the fish swimming behind the glass. He got close to the glass to get a better view, but kept looking over his shoulder as if he couldn't believe what he was seeing.
Aquarium workers report that Wellington is 32 years old. They say that's about twice as old as rockhopper penguins usually get.

The keepers at the aquarium say that these sorts of activities give the animals on both sides of the glass new experiences. The outings keep the animals active and help them learn to solve problems.
On Monday, the Shedd keepers posted several videos of two other rockhopper penguins, named Edward and Annie. The two were shown roaming the aquarium's empty hallways. Like Wellington, they kept looking from side to side and all around as if trying to understand what they were looking at.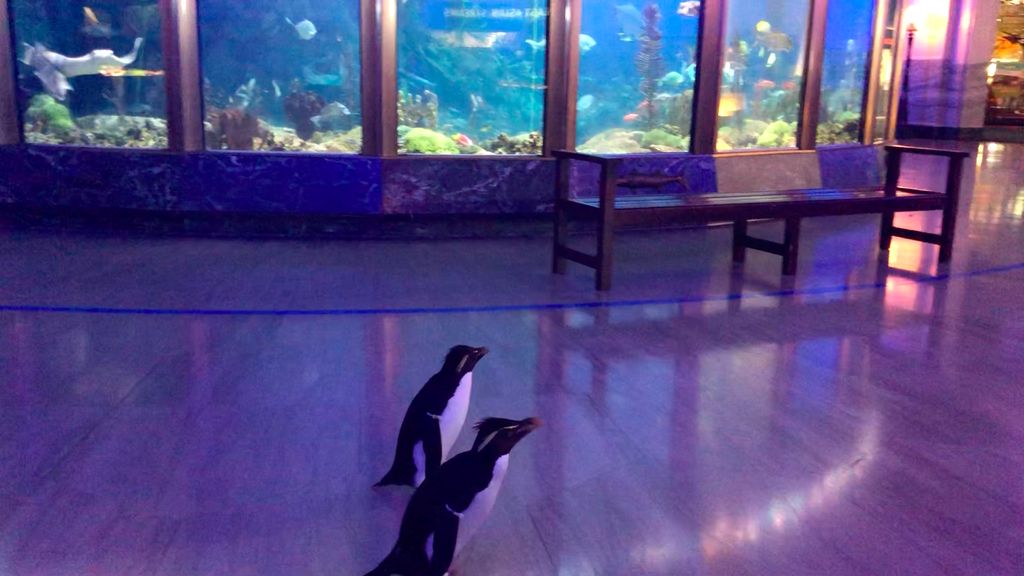 The aquarium workers say that Edward and Annie are a couple. Next week, they are expected to begin building a nest. This week, the two seemed very happy to be curious tourists in their own home.
On Wednesday, Wellington went out on another field trip. This time, he was taken to see the Shedd's otters. Wellington followed their movements with interest as they swam back and forth.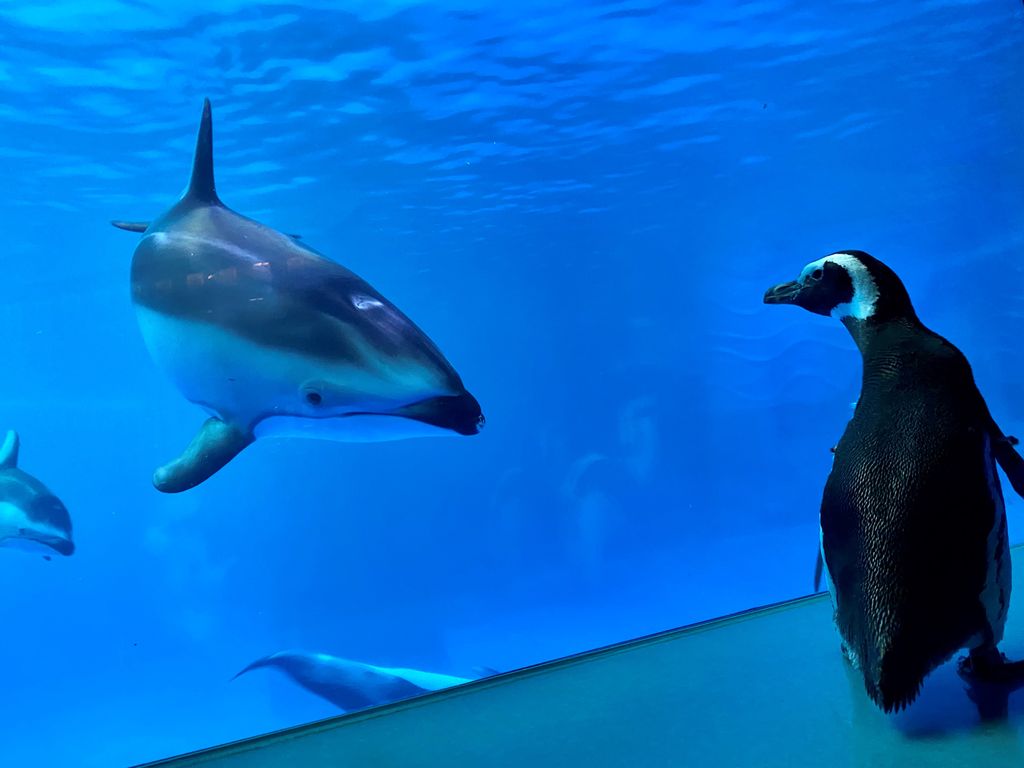 The sight of the animals enjoying themselves seemed to bring great pleasure to many people who were stuck at home and worried about the coronavirus. As one viewer wrote, "Thank you so much for posting these updates. They are bringing such happiness to the world." Many viewers requested longer videos.
The Washington Post reports that several zoos are also making the most of the time without visitors to take animals around to visit other animals.
Hector took a walk today and with new sights and smells, it was a very enriching experience! Otters Benji, Hudson and Makita appeared to be curious about their new visitor. It was enriching for them, too! Hector made a few stops through the Zoo and we'll share those this week. pic.twitter.com/c16Wu9hhBK

— Fort Worth Zoo (@FortWorthZoo) March 16, 2020
Many of the animals that are meeting would never come across one another in the natural world, but seem fairly curious about each other when they meet. But, like humans these days, they need to keep to a safe distance.
---
Did You Know…?
Many zoos and aquariums have webcams or are hosting virtual tours so that people can visit over the internet, even when the zoos are closed.
Below is a short list, but there are many more.
---
NewsForKids.net has these COVID-19 resources:
• Overview of COVID-19
• Coronavirus Words Explained
• Collection of our articles on COVID-19
• Regular, detailed COVID-19 updates