Yesterday, millions of people around the world turned their lights off for "Earth Hour", an event meant to remind people of how important climate action is. Because of the coronavirus, this year's event was marked online.
Earth Hour is held once a year, on the last Saturday of March. To take part in the event, people turn their lights off for an hour between 8:30 and 9:30 at night.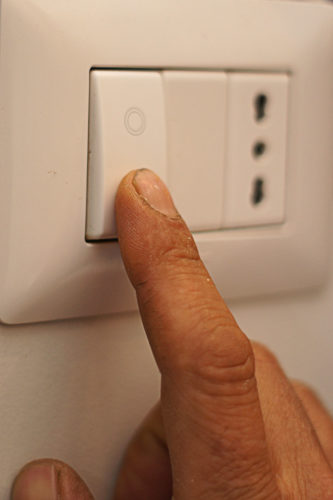 In the past, there have been many public celebrations of Earth Hour in different places around the world. In 2019, there were many large outdoor events, with over 180 countries taking part.
This year, public gatherings are not allowed in most places. So instead, organizers encouraged people to take part digitally.
In Singapore, for example, that meant special on-line performances. Australia held a similar live-stream of performances by bands, comics, and others. In other places, people were encouraged to upload photos or videos highlighting how important it is to protect the environment.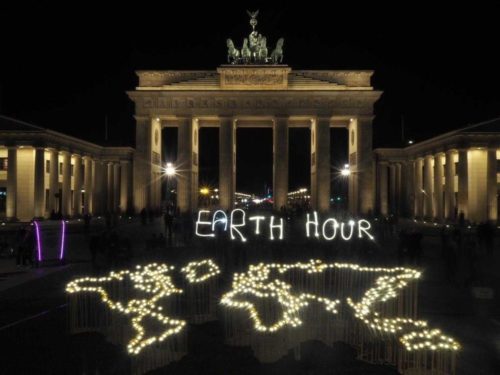 With the climate crisis getting worse, focusing attention on climate action is seen by many as more important than ever. Scientists say humans must take strong action before 2030 to avoid the worst effects of the climate emergency.
Though most countries usually use a bit less energy during Earth Hour, the main idea is to remind people to take action on climate change outside of Earth Hour.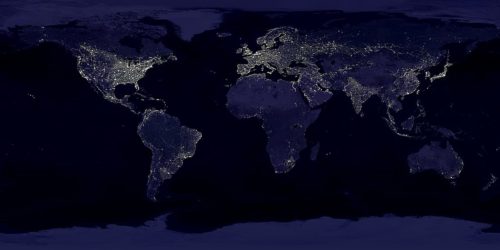 Swedish teen Greta Thunberg, who began the climate strike movement, posted a video in support of Earth Hour, saying,"Earth Hour for me is every hour of every day."
Earth Hour began in Australia in 2007. The World Wide Fund for Nature (WWF) started it as a way of making people aware of climate change. Businesses, governments, and people at home are asked to turn off any lights that are not necessary for one hour.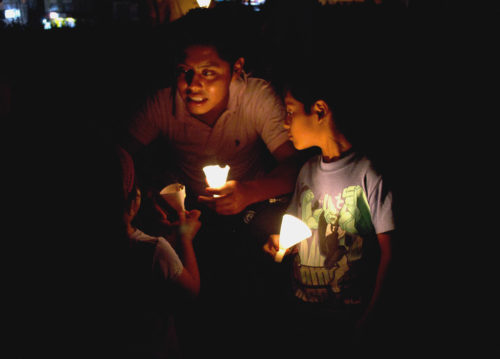 Since 2007, Earth Hour has grown and spread. Earth Hour activities have happened on all seven continents. Countries all around the world have joined in.
Earth Hour often makes the news when lights on famous landmarks, such as the Eiffel Tower, or the Pyramids in Egypt, get turned off. In 2016, even the International Space Station took part.