On a Hike, Couple Discover 110-Year-Old Message
Two people out hiking in Ingersheim, France came across a message sent by a soldier over 100 years ago. The message was tucked into a small metal capsule attached to a pigeon, but somehow the message never arrived.
The note appears to have been sent in 1910, when it was difficult to communicate long-distance. Since carrier pigeons are very good at finding their way home, they were one common way of sending important messages.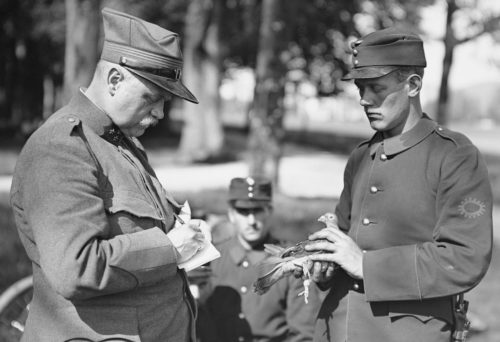 For example, if carrier pigeons were taken into war zones, they could be sent back with important information about how battles were going.
The message found by the couple was sent by a German officer. It was hard to read, but it seems to describe a military practice, rather than an actual battle.
😕
This image has not been loaded because of your cookie choices. To view the content, you can accept 'Non-necessary' cookies.
The message and the capsule have now been given to a museum. An expert from the museum describes the message as "super rare".
Japanese Town Uses Robot Wolves to Scare Away Bears
The town of Takikawa on the island of Hokkaido in Japan is using robot wolves to keep bears away. The robots, known as "Monster Wolves", look like real wolves, only scarier. They're meant to frighten away unwanted wild animals.
More bears have been seen in Japan in the last five years than ever before. So far this year, there have been dozens of attacks by bears, and even two deaths. That led Takikawa to take the extreme step of setting up two Monster Wolves to keep bears away.
The robots were created in 2016 by a company called Ohta Seiki, working with Hokkaido University and the Tokyo University of Agriculture.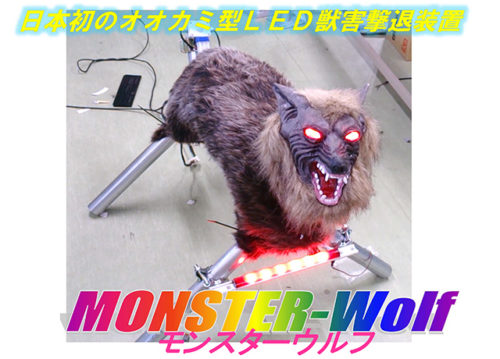 The monster wolves stay in one place, but their heads move back and forth, while their eyes flash a dangerous-looking red. Through their speakers, the robots play a loud howling sound in time with the head movements.
The robots seem to be working. Since the town has been using the Monster Wolves, no bears have approached.
Rare Yellow Turtle Spotted in India – Again
If someone asks you to imagine a turtle, you probably think of a green or brown animal with a hard shell. But people working for the Indian Forest Service have found a turtle that is as bright yellow as the yolk of an egg.
In late October, Debashish Sharma, who works for the Indian Forest Service, posted pictures of a bright yellow Indian flapshell turtle on the social media site Twitter. The turtle was found in a pond in the village of Burdwan in West Bengal, India.
😕
This image has not been loaded because of your cookie choices. To view the content, you can accept 'Non-necessary' cookies.
Indian flapshell turtles are common in India, Pakistan and other Southeast Asian countries, where they live in lakes and rivers. But they are also good at surviving in dry conditions. Their name comes from an extra flap of skin the turtles have, which helps protect them.
Normally the Indian flap shell turtles are brown with yellowish spots. But this yellow turtle is missing an important pigment (coloring) known as tyrosine, which gives most reptiles their green color.
Though this condition is rare, another yellow Indian flapshell turtle was reported in July in the Indian state of Odisha.