India's Supreme Court Puts New Farm Laws On Hold
On Tuesday, India's Supreme Court suspended three new laws which farmers have been protesting against. In the past, Indian farmers sold their crops to the government for prices that were set ahead of time. The new laws allow farmers to sell to private companies.
The government says the changes will give farmers more freedom and let them earn more money. The farmers worry that without government support, private companies will pay them far less.
Hundreds of thousands of farmers have been blocking streets and protesting in Delhi since November. The two sides have held talks eight times, without an agreement.
The Supreme Court has now suspended the laws temporarily and set up a process to encourage the farmers to work with the government. The government says it's willing to change the laws, but so far, the farmers are firm in their demand that the laws be completely dropped.
Greta Thunberg Appears on New Swedish Stamp
A picture of climate striker Greta Thunberg appears on a new Swedish stamp in honor of her work to protect nature. The stamp is one of a new set of stamps called "Valuable Nature". The stamps feature pictures by artist Henning Trollbäck showing different natural scenes.
In one scene, Ms. Thunberg is shown looking out from the edge of a cliff in her famous yellow raincoat, as a group of birds fly past. The head of PostNord, Sweden's national postal service, said, "We hope…we can shine a light on the very important climate question, with the help of a little stamp."
Ms. Thunberg began the climate strike movement in 2018 by skipping school to sit outside Sweden's Parliament, protesting her government's lack of action on global warming. As people noticed her strike, many began to join her. Others started similar strikes in other parts of the world.
In a little over a year, more than 4 million people had joined the movement, urging politicians and businesses to take immediate action on the climate crisis. Ms. Thunberg, who was only 15 when she started striking, has just turned 18.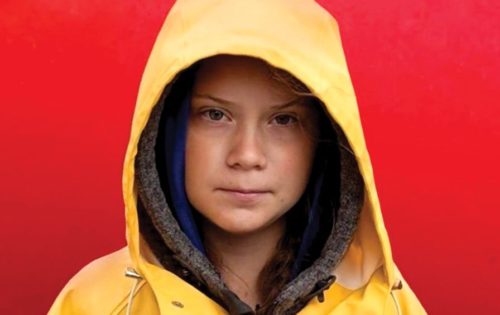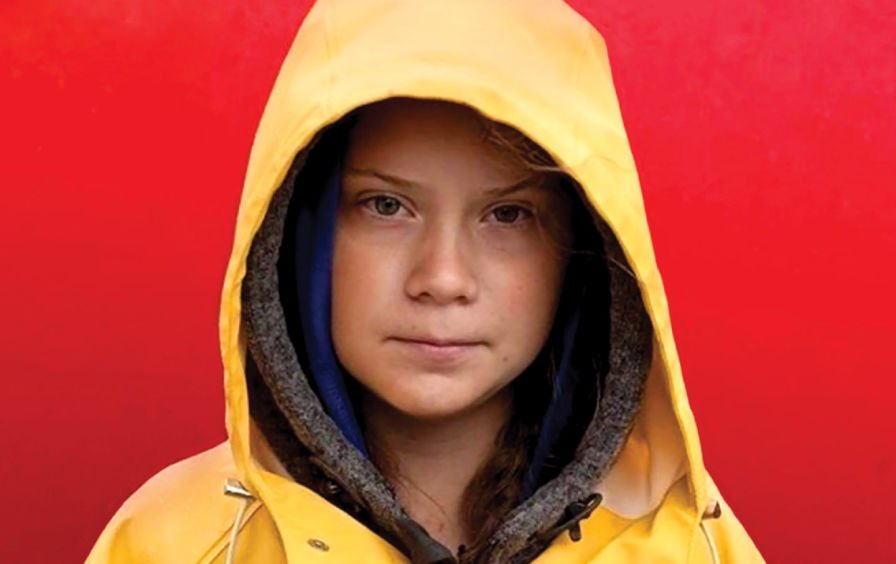 Scientists Discover Dwarf Giraffes
Giraffes are known for their long legs and long neck. Usually, they reach a height of about 16 feet (4.8 meters). So when scientists saw a giraffe in Uganda in 2015 that was about 9 feet (2.8 meters) tall, they first thought it was a young giraffe. Three years later, the researchers found another giraffe in Namibia which was even shorter.
After carefully studying pictures of the giraffes, the scientists now believe the animals have a special condition called skeletal dysplasia. Skeletal dysplasia is often called dwarfism. It causes some bones to grow shorter than normal.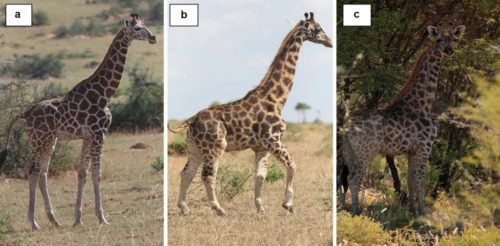 Dwarfism is known to happen in humans, and some other animals such as dogs, pigs, and cows. But it's extremely rare in wild animals. It's a little surprising that these two giraffes have survived, since their short legs make it harder for them to run and fight.
The researchers don't know exactly what caused the giraffes to grow in this way. It's the first time dwarfism has ever been found in giraffes.