Ash Barty, the world's #1 women's tennis player, shocked the sports world on Wednesday by announcing that she was retiring from tennis. Barty, who's just 25, says that it's time for her to "chase other dreams and to put the racquets down."
Barty made the announcement in a video she released on the social media site Instagram. In the video Barty discussed her thoughts about retiring with her good friend Casey Dellacqua. Dellacqua, who is also a retired tennis player, used to be Barty's doubles partner.
Barty made it clear that playing pro tennis at an extremely high level is very demanding and stressful. "I know how much work it takes to bring the best out of yourself," she said. "It's just I don't have that in me anymore."
Even though she's only 25, Barty has been playing tennis for a long time. She started when she was four and turned pro when she was 14.
For over two years, Barty has been ranked the world's #1 women's tennis player. She has won 15 important women's singles tournaments in her career. This includes three "Grand Slam" events – the biggest prizes in tennis.
In 2019, Barty won the French Open. In 2021, she won Wimbledon. And in January of this year, she won the Australian Open, becoming the first person born in Australia to win the Australian Open in 44 years.
This is not the first time Barty has stepped back from playing tennis. In 2014, she stopped playing tennis for over a year and a half. Instead, she began to play professional cricket.
But this time, Barty says she's stepping down for good. She said her ideas began to change after she won Wimbledon, which was "the one true dream" she wanted. Barty said that ending by winning the Australian Open was, "My perfect way to celebrate what an amazing journey my tennis career has been."
Other players have retired when they were young. Some returned to the sport after a while. But very few players have gone out while they were #1.
While many other players and tennis fans support Barty's decision, many see her move as a loss for tennis. Barty created a lot of interest in tennis and inspired many younger players to take up the sport.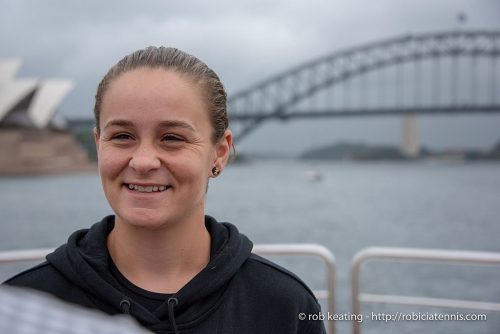 In recent years, many top athletes have become more open about discussing the challenges of constantly trying to perform at a high level.
Barty said she knows some people won't understand her decision, but she's okay with that. "I've given absolutely everything I can to this beautiful sport of tennis," she said, "and I'm really happy with that."