Hurricane Ian Smashes Through Florida And Cuba
Hurricane Ian blasted into Florida on Wednesday, causing massive damage and flooding. The storm made landfall as a Category 4 hurricane, with winds as fast as 150 mph (240 kph).
With its massive storm surge, Ian caused widespread flooding. In some areas, the storm surge was as high as 18 feet (5.5 meters). The storm knocked down trees and power lines. leaving over 2.4 million homes and businesses in Florida without power.
The storm weakened to a Category 1 storm as it moved northeast. But it is about 140 miles (225 kilometers) wide, and is dropping huge amounts of rain.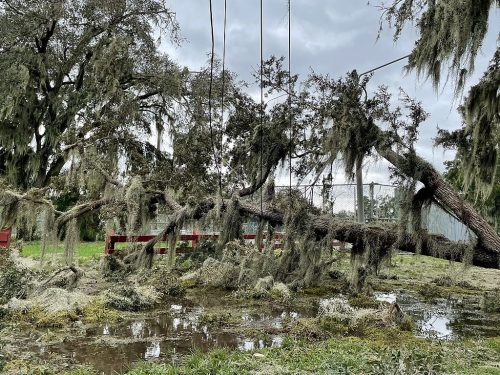 Ian is one of the strongest hurricanes to hit the US. At least 12 people have died, and many people are stuck in flooded areas, waiting to be rescued. US President Joe Biden has declared a disaster, making it easier for the state to get support.
After it left Florida, Hurricane Ian headed back out over the Atlantic Ocean. But it's expected to make landfall again in South Carolina as it moves north. South Carolina, North Carolina, Georgia, and Virginia have already declared states of emergency.
Hurricane Ian hit Cuba on Tuesday, taking out power across the island, and killing two. Tens of thousands of people were evacuated before Ian hit.
😕
This image has not been loaded because of your cookie choices. To view the content, you can accept 'Non-necessary' cookies.
Large Leaks in Gas Pipelines May Have Been Caused on Purpose
Large leaks were found this week in the Nord Stream 1 and Nord Stream 2 pipelines. These pipelines bring natural gas from Russia to Europe. The pipelines are built of thick metal and concrete. There are at least four leaks, and experts say they appear to have been caused on purpose. Explosions were detected nearby just before the leaks started.
The pipelines weren't being used at the time, but both were full of gas. That gas is now bubbling up on the surface of the Baltic Sea. The escaped gas will have a climate impact equal to nearly 1/3 of Denmark's total yearly greenhouse gas emissions.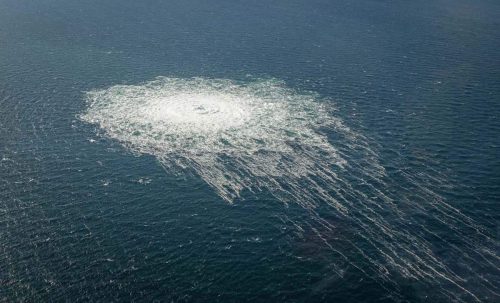 The leaks are being investigated, but it will take time to understand what happened. It's not clear that any country would have a reason to damage the pipelines. For Europe, the damage cuts off an important source of gas. The leaks have raised the price of gas, which helps Russia. But with the pipelines damaged, Russia has lost an important way of moving its gas.
Eliud Kipchoge Breaks Marathon World Record by 30 Seconds
Last Sunday, Kenyan distance runner Eliud Kipchoge broke his own world record. He ran the Berlin Marathon in 2:01:09 (2 hours, 1 minute, and 9 seconds). That's 30 seconds faster than the record he set in the 2018 Berlin Marathon.
😕
This image has not been loaded because of your cookie choices. To view the content, you can accept 'Non-necessary' cookies.
Kipchoge, who's 37, wasn't slowed down by his age. "My legs and my body still feel young," he said. "But the most important thing is my mind." Kipchoge ran much faster and harder in the first part of the race than he did in 2018. He completed the first half of the marathon in less than an hour.
A few other runners kept up with Kipchoge earlier in the race. But by the end, they were far behind. Kipchoge finished nearly five minutes ahead of the second-place runner.
---
Did You Know…?
In 2019, Eliud Kipchoge ran a marathon in Vienna in less than two hours, but there were special conditions for that race, so it doesn't count as a world record.