Beijing, China —(Map)
Chinese President Xi Jinping became more powerful over the last week. He was elected to an unusual third term as the leader of China's Communist Party. He also took stronger control over important political groups, filling many positions with his supporters.
In China, there's really only one political party, the Chinese Communist Party (CCP). The CCP controls the country.
Over the last week, the CCP held a big meeting which happens once every five years. The meeting is an important one because it decides who will lead the country for the next five years. It also decides who's likely to be chosen for important leadership positions.
Though many decisions are approved at these meetings, most of the decisions have already been made, and are really just being announced.
Xi Jinping isn't just China's president, for the last ten years, he's also been the leader of the CCP. Over the last few decades, the leaders of the CCP have always stepped down after two terms (ten years). But it's clear that Mr. Xi, who's 69, doesn't plan to give up power any time soon.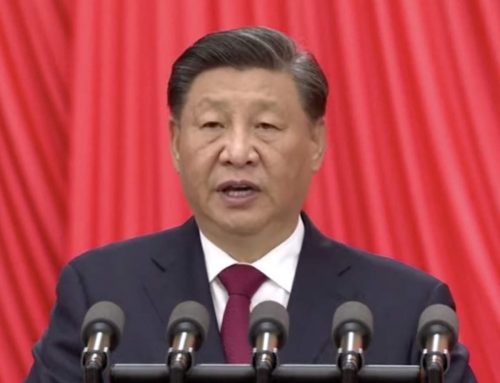 On Sunday, Mr. Xi was re-elected as the CCP's leader for a third time. That makes it very likely that he will become president for the third time in March of next year. In 2018, Mr. Xi had the country's rules changed to allow him to become president more than twice.
It's not just the length of Mr. Xi's time in power that's unusual. It's also how much power he has gotten. In addition to being president and the leader of the CCP, Mr. Xi also holds other important leadership positions.
In 2018, Mr. Xi's thoughts and beliefs, known as "Xi Jinping Thought", were made part of the country's constitution. This last week, his ideas were given a more important place in the CCP's guiding rules. Mr. Xi himself was said to be at the "core", or center, of the party.
Another thing that became clear during the CCP meeting was that Mr. Xi was filling the country's leadership positions with people who strongly support him. The powerful group known as the Standing Committee is now made only of his supporters. People who might have opposed him or held different views have been removed from positions of power.
Mr. Xi's tight grip on power means that he is free to continue with his own plans for the country. These include things like working to improve the situation for China's businesses and people.
But they also include unpopular ideas like China's "Zero Covid" plan. This involves locking down cities with millions of people whenever new coronavirus cases appear. Increasing efforts to take control of Taiwan also seems to be important to Mr. Xi.
Some people believe that Xi Jinping already had too much power. Now, with the party and government full of Mr. Xi's supporters, it's hard to see how anyone could stop him. Many people believe that Mr. Xi plans to continue to lead China for the rest of his life.