On Saturday, after 10 years of difficult talks, nearly 200 countries agreed to a new United Nations (UN) treaty to protect the world's oceans. The treaty is the first of its kind in 40 years.
The new agreement, which many people call the "High Seas Treaty", is a huge step toward protecting the world's oceans. It sets in motion a plan to protect 30% of the open oceans by 2030.
Oceans cover about 71% of the Earth's surface, and are home to hundreds of thousands of different kinds of animals and plants. Healthy oceans are a hugely important part of a healthy planet.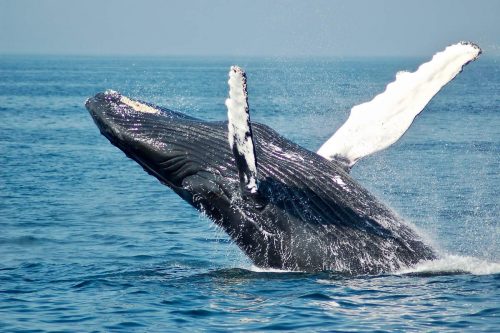 But the oceans are in trouble. Overfishing has had terrible effects on many kinds of fish and other animals. Pollution from ships and other sources has caused serious damage in many areas.
In 1982, the last major UN sea treaty described the "high seas" – the parts of the oceans that aren't controlled by any country – but it did not protect them. In these areas, all countries have an equal right to fish, send ships, and do research.
The high seas cover about two-thirds of the ocean. But currently, only 1.2% of this massive area is protected.
A "marine protected area" (MPA) is an area in the sea where there are strict rules about fishing and other activities.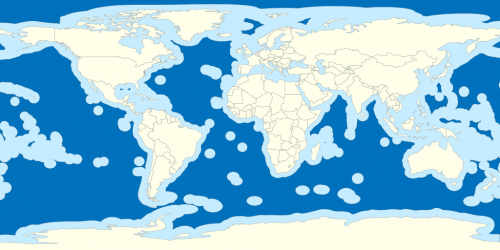 In recent years, more and more countries have created MPAs in their own waters. But since most MPAs aren't connected to each other, they are limited in their ability to help sea animals which travel over great distances.
Last December, over 110 countries agreed to protect 30% of their land and ocean areas by 2030. Without an international agreement, there was no legal way to extend this "30-by-30" goal to all of the ocean. The High Seas Treaty now makes this possible.
The new agreement aims to turn 30% of the high seas into protected areas by 2030. The new treaty also requires that activities planned for the high seas must first be investigated to see what kind of effects they might have on the ocean environment.
The treaty was finally reached after 10 years of difficult discussions. The talks were held up often because countries have different ideas about how to protect the oceans. For example, there are disagreements about how much to limit fishing or pollution.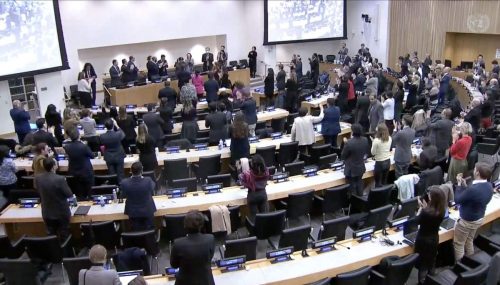 Companies in some countries are hoping to make a lot of money by mining valuable resources from the bottom of the sea. Other companies are hoping to find plants, animals, or chemicals in the ocean that could lead to new discoveries and new medicines.
Many of the disagreements were about how these resources would be shared between rich countries and poorer ones. Poorer countries wanted to make sure that these resources would help everyone, not just people in rich countries.
The agreement is not yet final. It must first be officially accepted at a UN meeting. Then it must be approved and signed by enough countries before it will finally go into effect.