A strange looking insect known as a treehopper has been given an unusual name by Brendan Morris, who's training as an entomologist. He called the insect Kaikaia gaga – after the singing star Lady Gaga.
Lady Gaga is famous around the world as an award-winning singer. But her outfits and costumes have attracted almost as much attention as her music. They certainly got the attention of Brendan Morris, a long-time fan of the singer.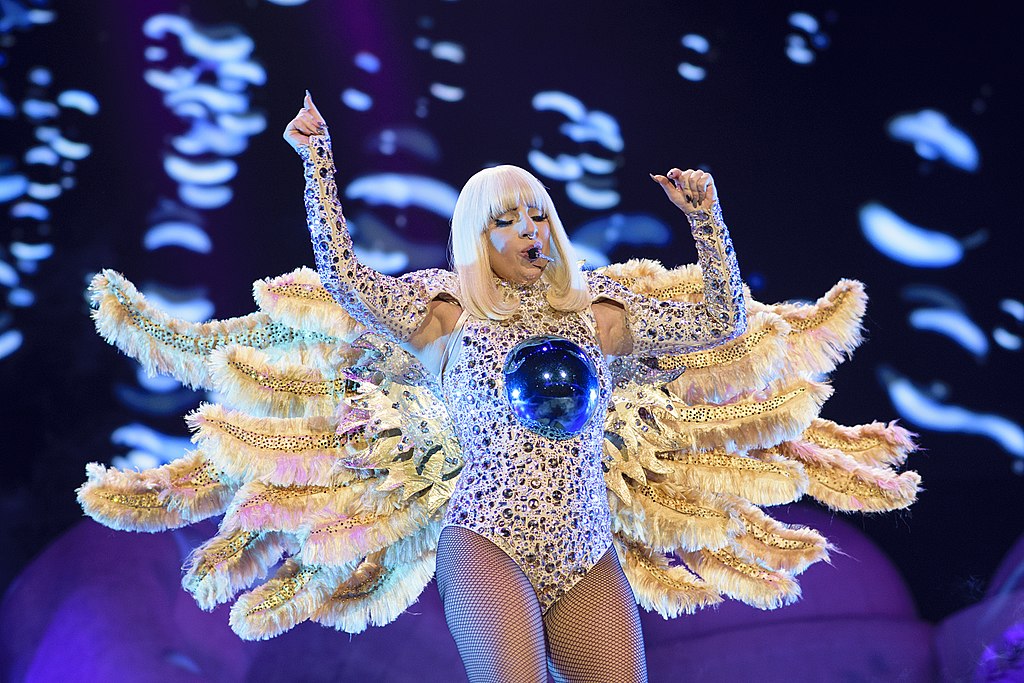 Mr. Morris is studying to get his PhD in entomology (the study of insects) at the University of Illinois at Urbana-Champaign. He's loved insects since he was a kid. Now he's focusing his research on a group of insects called treehoppers.
Treehoppers are amazing and unusual insects that often look like something from another world. Their body shapes can be wildly different. They often have strange body parts coming off of them that can look like horns, branches, plant leaves, or other things.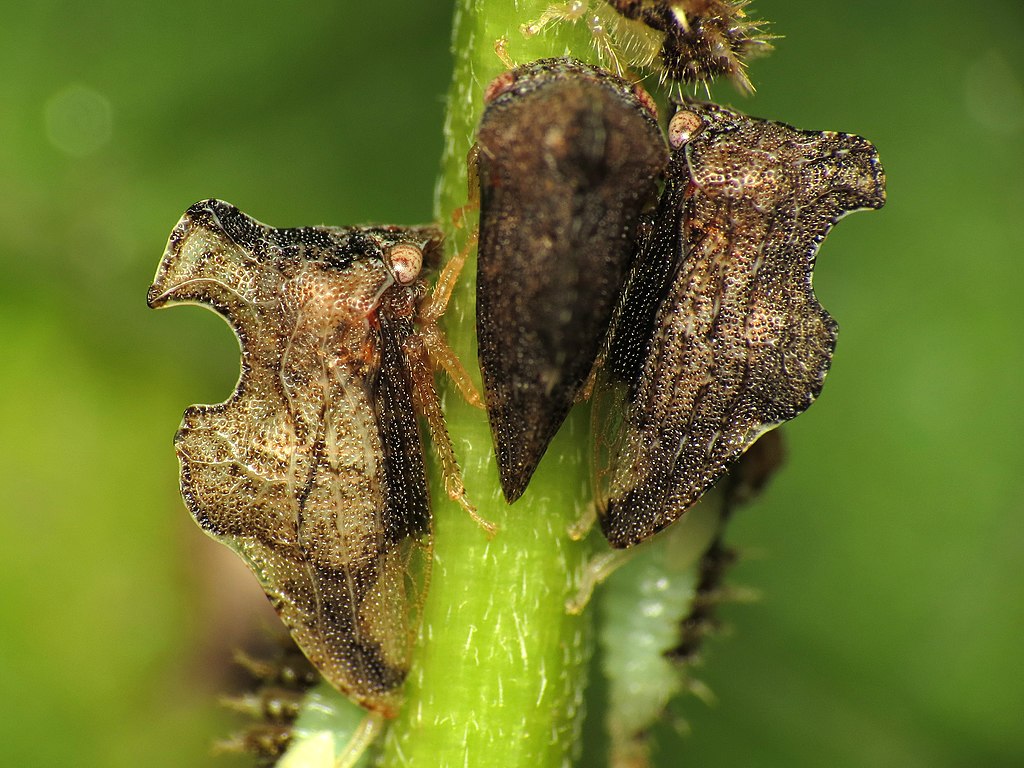 That strangeness has made Mr. Morris a fan of the treehoppers, too. "I love outrageous [showy] forms and colors," he says.
Tree hoppers live off of the juices of the plants they land on. One reason for their horns and other unusual body parts is to help them hide on these plants. By making the stems of the plants vibrate, treehoppers are able to "sing" to each other.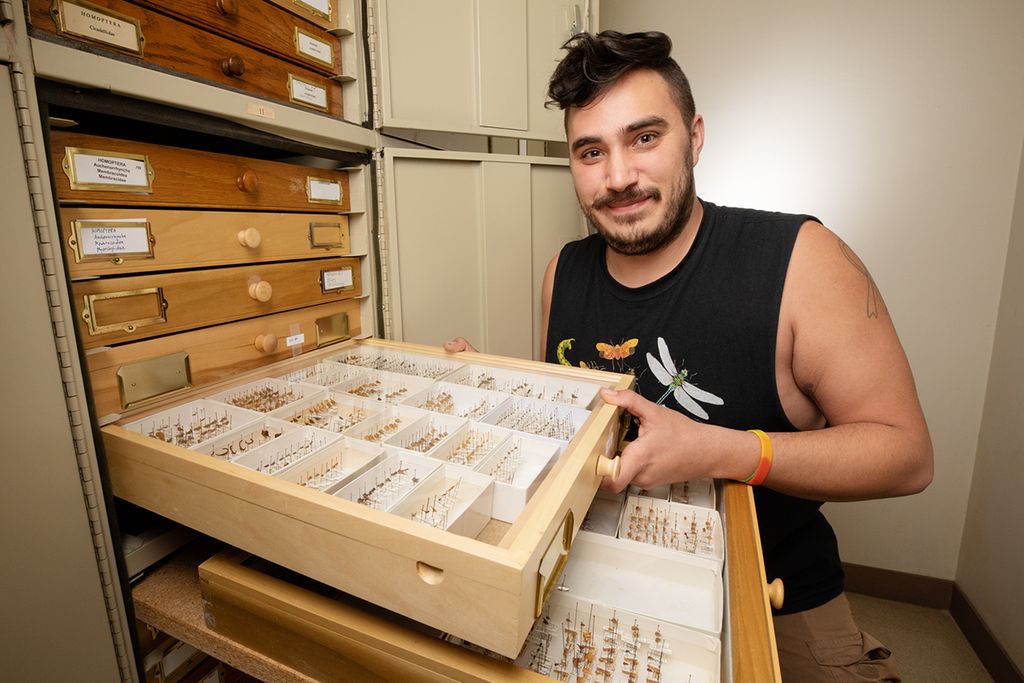 As part of his research, Mr. Morris borrowed 1,000 examples of different treehoppers from the Carnegie Museum of Natural History in Pittsburgh. Some of these treehoppers had never been identified or named. Part of Mr. Morris's work is to tell different kinds of insects apart and to identify them.
One of these unnamed insects caught Mr. Morris's eye, because it looked especially unusual. The part of the insect that we might call its face looked "totally different".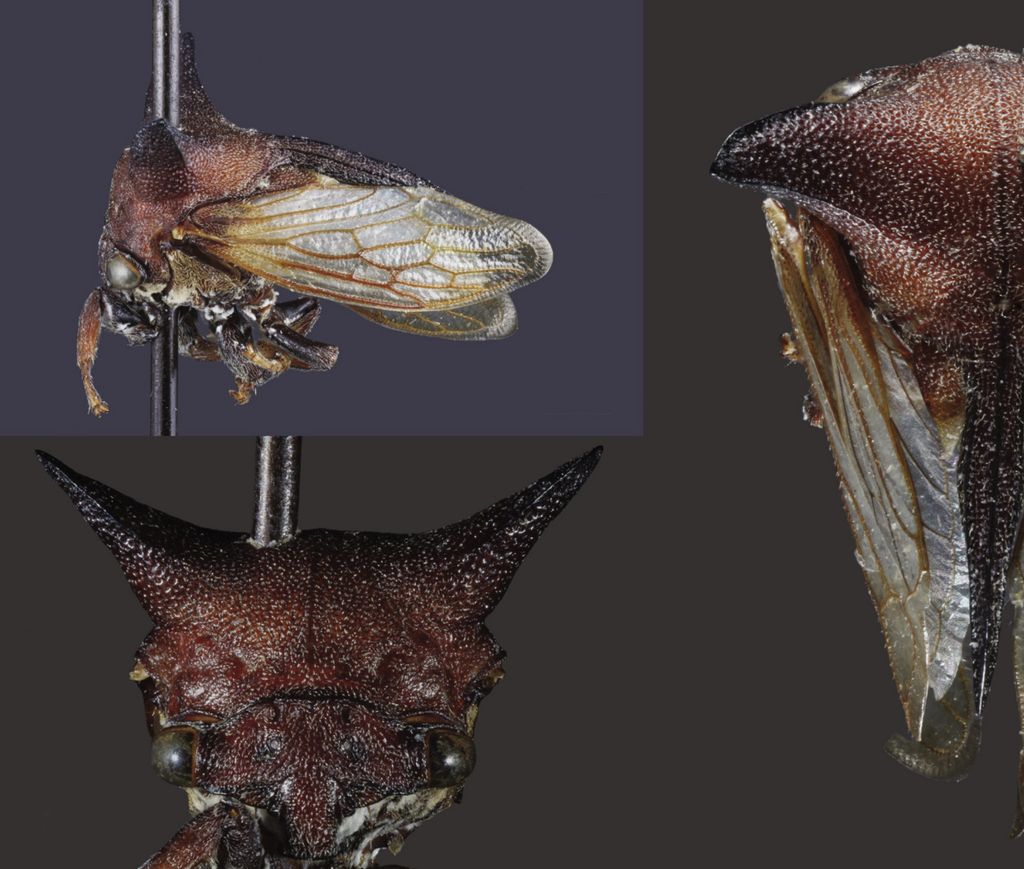 The insect has two pointy horns angled out from the top of the "helmet" on its head. Below that, the helmet looks like an armored mask. Two shiny round eyes nearly pop out of the treehopper's head.
That's the treehopper he named Kaikaia gaga, after Lady Gaga. The "kaikai" part of the name means "to see" in a language spoken in Nicaragua, where the insect was found.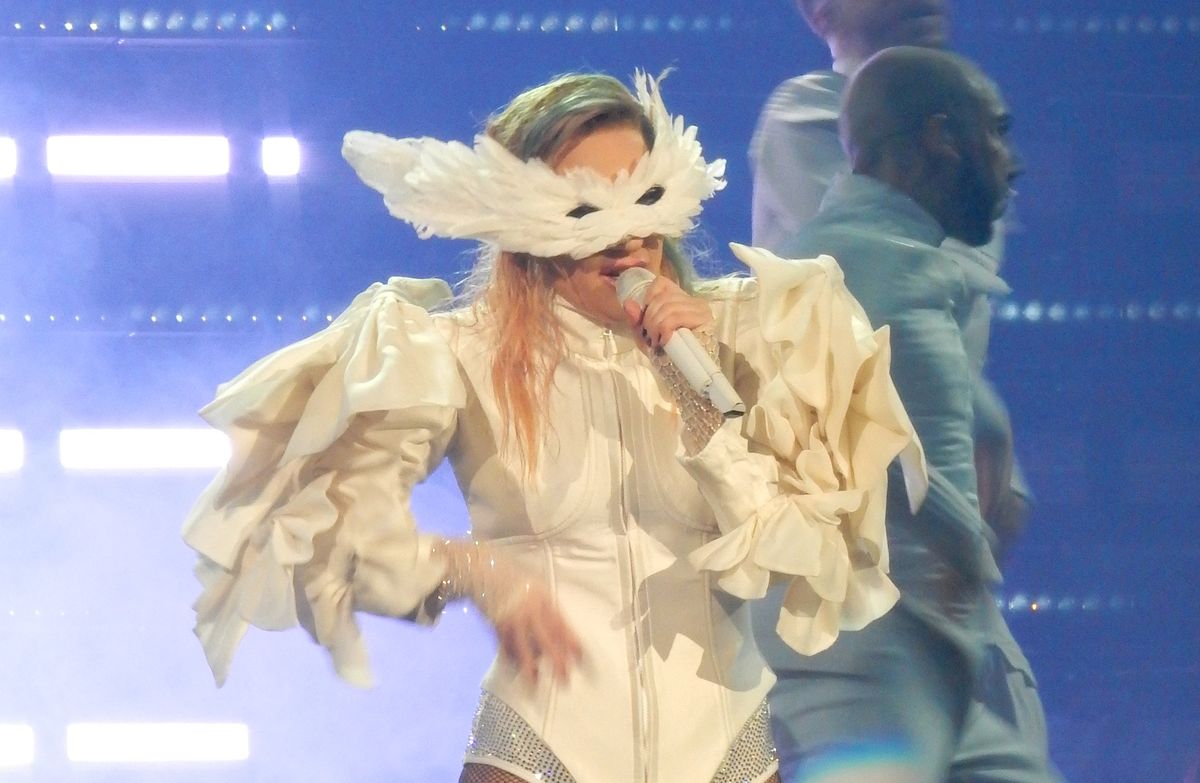 "If there is going to be a Lady Gaga bug, it's going to be a treehopper, because they've got these crazy horns," says Mr. Morris. "They have this wacky fashion sense about them. They're unlike anything you've ever seen before."
Mr. Morris tried to get DNA from the treehopper, to learn more about its background, but that didn't work. The only sample he has was collected in the jungles of Nicaragua about 30 years ago. Mr. Morris is now on his way to Nicaragua to see if he can find any live samples of Kaikaia gaga.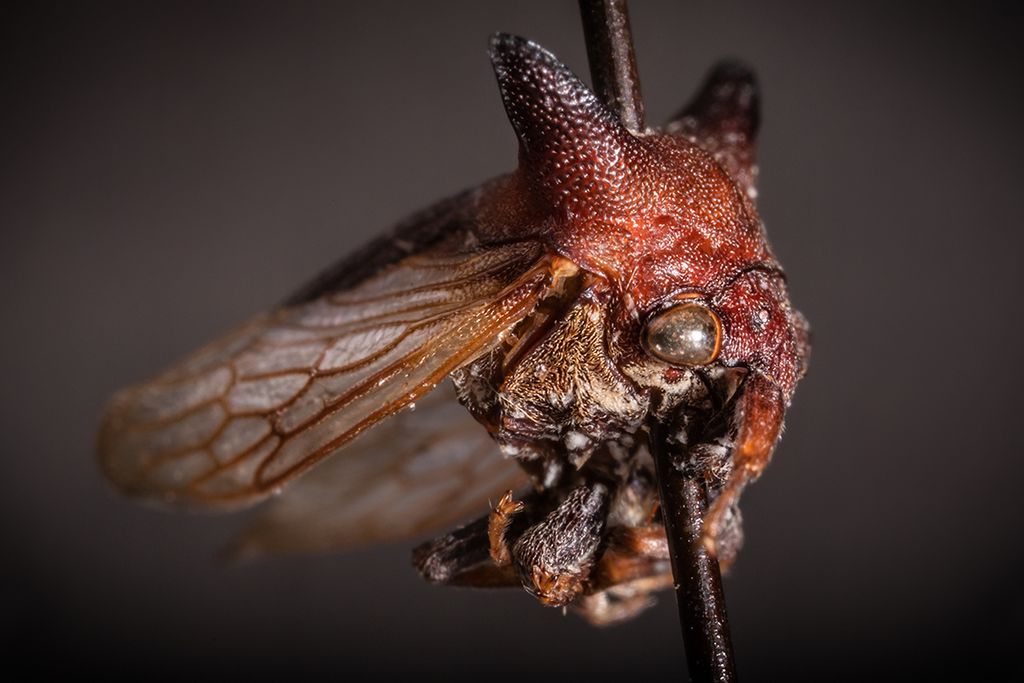 Mr. Morris hopes that Kaikaia gaga will spark more interest in treehoppers, and insects in general. He thinks their appearance makes them perfect to act as "spokesbugs", reminding people to protect the forests and natural areas that insects depend on.
---
Did You Know…?
If you'd like to hear some of the "songs" of the treehoppers, you can listen to them on this site. Just click the word "listen" next to the name of any of the treehoppers listed on the page.