Sydney, New South Wales, Australia —(Map)
A year after being hit with massive bushfires, New South Wales, Australia is suffering from record-setting floods. Over 18,000 people have been forced from their homes after several days of heavy rains. More rain is on the way.
The cause of the flooding in New South Wales (NSW) is two very wet weather systems coming together over the area, dropping huge amounts of rain. The rains began last Thursday and have continued, with some areas getting nearly 39 inches (one meter) of rain.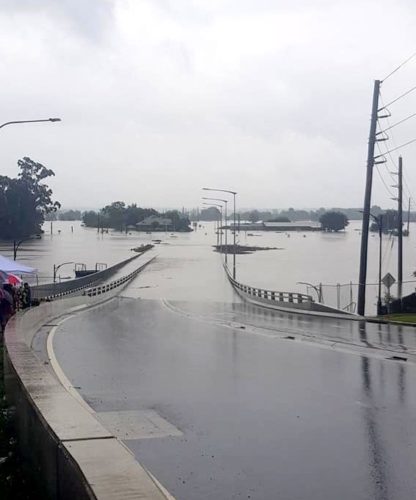 The entire state of NSW is under a flood warning as rivers reach record levels. On Saturday, the Warragamba Dam, which provides drinking water for Sydney, overflowed, raising water levels in local rivers to the highest point since 1961.
Over 18,000 people have been evacuated, including at least 2,000 people in Sydney. Many more may be forced to leave their homes as the rains continue.
The state's emergency services agency has had over 8,000 calls for help. Many people are trapped, and emergency workers and volunteers are doing their best to rescue them. In areas with heavy flooding, a number of farm animals have been swept away or drowned.
In many areas, roads are flooded and buildings are partly underwater. Some parts of the state have been described as looking like and "inland sea". At least 38 places have been declared disaster areas. Roughly 200 schools have been forced to close, and people are being encouraged not to drive.
NSW Premier Gladys Berejiklian has described the flooding as something so bad that it only happens once every 100 years. Ms. Berejiklian points out that NSW has had a number of disasters coming one after another in recent years. "We've gone from extreme drought, extreme bushfires to now extreme floods," she says.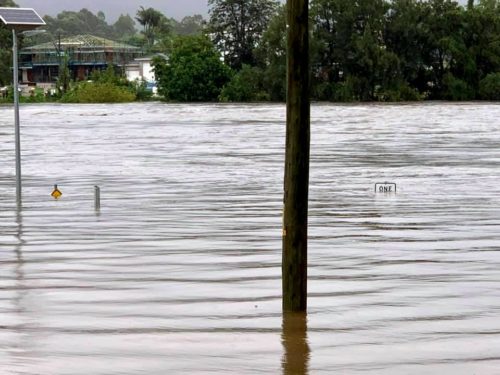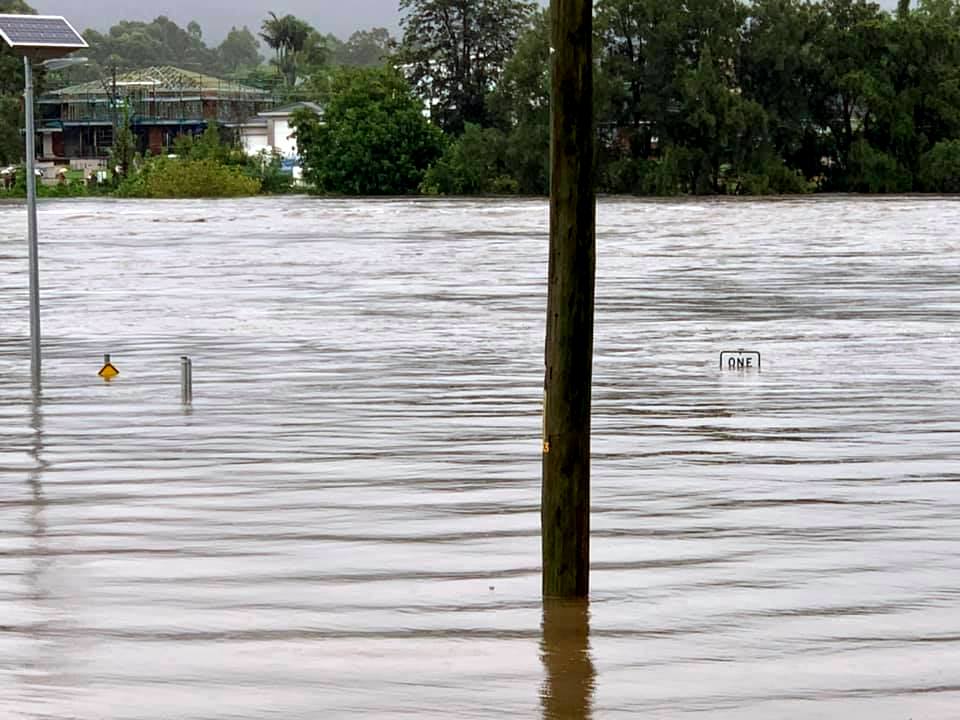 This pattern of extreme weather is at least partly because of the climate crisis. Scientists say that because of the climate crisis, people can expect extreme weather events to happen more often, and to have stronger effects.
The flooding may get worse in some areas over the next few days, since the rains are expected to continue. When the flooding is over, much of the state will require a massive cleanup effort. Ms. Berejiklian says the state may have to ask for help from the country's army.
Humans aren't the only ones trying to escape the flood waters. People in the area have been reporting huge numbers of spiders and snakes moving to higher ground in order to avoid drowning. Many spiders are climbing onto houses that are higher than the flood waters, and in some areas, snakes are reported in the trees.
The flooding has slowed down Australia's coronavirus vaccination program in the state, which began a month ago. Though NSW's main vaccination centers remained open, the flooding was expected to delay the delivery of vaccine supplies.