Tunisia's President Ends Parliament, Raising Tensions
On Wednesday, Tunisia's president, Kais Saied, dissolved (ended) Parliament, making the country's political situation even more tense. In recent months, Mr. Saied has worked to take complete control of the country. Last July, Mr. Saied suspended Parliament and got rid of the country's prime minister. He also gave himself strong powers to control the country. Members of opposition political parties called Mr. Saied's actions a "coup".
On Wednesday, over half of the members of Parliament met over the internet. They voted that Mr. Saied's attempt to take over had gone against the country's Constitution.
Mr. Saied said the meeting was against the law, since he had suspended Parliament. He then dismissed Parliament, ending the current session. Parliament's leaders say Mr. Saied doesn't have the right to dissolve it.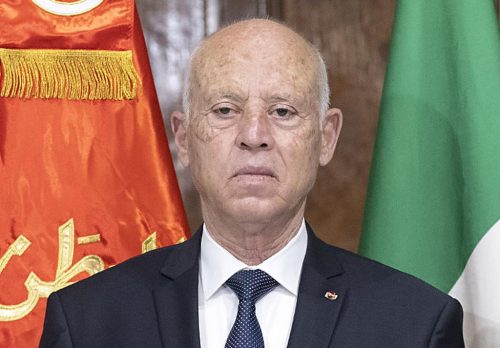 When Mr. Saied was first elected in 2019, many people hoped he would be a good leader for the country. At the time, Mr. Saied was a law professor, not a politician. Since then, Mr. Saied has ruled more and more harshly, taking power, changing the Constitution, and limiting the country's courts. Mr. Saied's strong moves were popular at first, but now many people in the country are worried by his actions.
Russia Requires Natural Gas Payments in Rubles
Russian President Vladimir Putin says that starting Friday, "unfriendly" countries must pay for its natural gas in rubles, the Russian currency. The move is an effort to get back at Western countries for their sanctions. Mr. Putin says those who don't pay in rubles will be cut off.
This is a hard blow for European countries which depend on Russian natural gas. European countries say Russia is breaking its agreements, which call for payments in euros or US dollars.
😕
This image has not been loaded because of your cookie choices. To view the content, you can accept 'Non-necessary' cookies.
Germany's leader, Olaf Scholz, said Mr. Putin agreed to allow Germany to keep paying for its gas in euros. But it's not clear that the two sides are seeing the agreement the same way.
Both Germany and Austria began emergency plans on Wednesday in case Russia really does cut off natural gas supplies. The emergency plans encourage people to save energy, and would give the governments greater control over power and gas supplies, if needed.
Passenger Plane Takes First Flight on Cooking Oil
Last Friday, a large Airbus A380 airplane made a 3-hour flight powered completely by a fuel that came from used cooking oil. On Tuesday, the plane made a second flight using the fuel. The fuel is called Sustainable Aviation Fuel (SAF), and it's made mainly from cooking oil and other fats.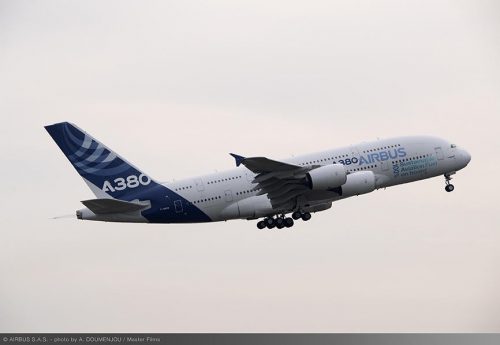 Airplane travel causes roughly 2-3% of the world's greenhouse gases. Airlines and plane makers are working hard to figure out ways to make their flights pollute less. Airbus says its planes can already use 50% SAF when it's mixed with the kerosene that the planes usually use for fuel. But the company hopes to create a plane that doesn't pollute at all by 2035.
SAF still pollutes, but because it originally comes from plants, it's seen as being carbon neutral. Clearly, there's not enough used cooking oil to power the world's airplanes. And currently, SAF costs much more than kerosene. Still, SAF is a step forward, and it's one of the main ways airlines hope to become carbon neutral by 2050.