Kyiv, Ukraine —(Map)
As Russia continues its brutal attack on Ukraine, much of the rest of the world is doing what it can – without actually fighting – to condemn Russia and support Ukraine.
On Wednesday, Russia took control of the southern port city of Kherson. It's the first city Russia has taken since its attack started. Russian forces now seem to be trying to surround other important cities so that they can't get supplies. Russia's attacks have become harsher as its forces choose more and more civilian targets in addition to military targets.
The situation in many Ukrainian cities has become much more difficult. Bombs have damaged many important systems, leaving large areas without electricity, water, and heat.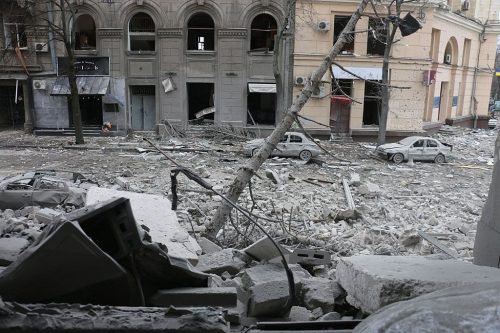 Yesterday, the United Nations held a vote on a statement condemning Russia's invasion of Ukraine. The statement was accepted easily, with 141 of 193 nations voting in favor. Only five countries, Russia, Belarus, North Korea, Eritrea, and Syria, voted against the statement. The move doesn't change any rules or laws, but it sends a strong signal.
The US and other countries have increased sanctions on Russia. Belarus, which helped Russia launch its attack, is now also being targeted by sanctions.
Actions by Private Companies
It's not just governments that are cutting ties with Russia. Hundreds of companies and organizations are taking steps to show that they don't approve of Russia's actions.
Oil companies Shell, BP, and ExxonMobil have acted to separate themselves from Russian oil companies and projects. The move could cost BP as much as $25 billion. Car makers BMW, GM, Honda, and Volvo have stopped sending cars to be sold in Russia. Shipping companies like FedEx, UPS, and the Danish company Maersk have stopped working with customers in Russia.
Technology companies have also taken a strong stand. Apple has stopped selling products in Russia and has limited use of its payment system. The computer maker Dell has stopped selling products in Russia.
Companies that make the chips needed to create computers and other high-tech devices have also decided to stop selling in Russia. These companies include the biggest chip makers in the world, TSMC, Intel, and AMD.
Large tech companies like Google and Meta (which used to be called Facebook) have blocked news and video channels created by Russia's government. Google's YouTube and the social media app TikTok have taken similar steps.
Clothing and sports clothing companies like Nike, Adidas, and H&M have cut connections or suspended sales in Russia.
Movie making companies like Disney, Warner Bros., and Sony Pictures have suspended the release of new movies in Russia. Many bands and singers have canceled concerts that were planned for Russia.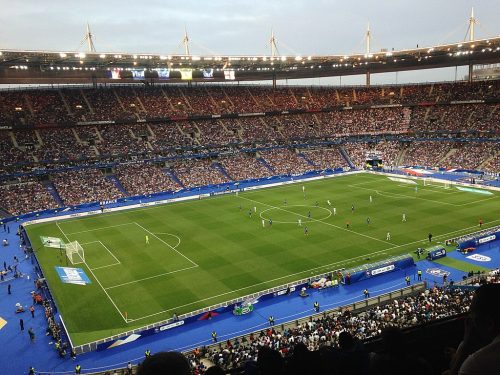 Russia has also been cut out of sporting events. The Champions League football (soccer) final is now going to be held in Paris, France, instead of in Russia. Football groups FIFA and UEFA have suspended Russian teams from the World Cup and other contests.
The basketball group FIBA said Russian teams wouldn't be allowed to take part in contests. Russian athletes have also been blocked from taking part in tennis, ice skating, and track and field events.
---
Did You Know…?
Even sports video games are cutting Russian teams. Electronic Arts says it will cut Russian national and professional teams from its biggest sports video games, such as NHL 22, FIFA 22, FIFA Online, and FIFA Mobile.