Coronavirus Spreads, Causing Human and Business Worries
The new coronavirus, which first appeared in Wuhan, China in December, has continued to spread. Currently there are nearly 35,000 cases, and 720 people have died. Though the disease has spread to over 25 other countries, almost all the cases are in China.
In response to the outbreak, the Chinese government closed off 50 million people in Wuhan and cities near it. As the virus spread to other areas of China, the government took more actions to limit the spread of the disease.
Currently, most people around the country are staying home. If people go out, they wear masks. Many places where people gather have been closed, including many museums, theaters, restaurants, and shopping areas.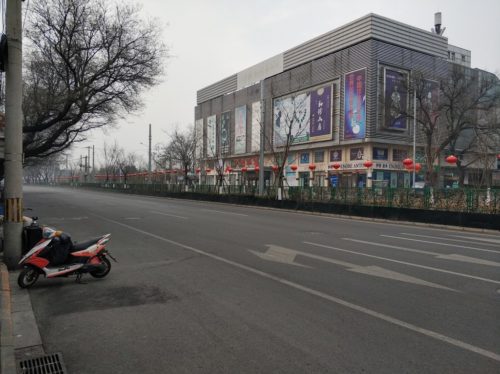 Hundreds of companies have closed their factories until the disease is more under control. Since China makes so many parts for products used by companies around the world, the effects of the factories shutting down are being felt in other countries, too.
Car companies like Honda, Toyota, and others have closed their factories, some until the end of February. Many tech factories, such as those of iPhone maker Foxconn, are also closed.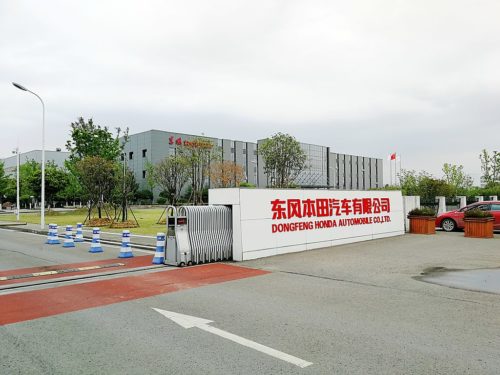 Most businesses expect some slowdown in China during the Chinese New Year holidays, which just finished. But if factories and businesses in China remain closed, the effects could soon be felt around the world.
Many products like clothing, electronics, and even medicine could become a little harder to find or more expensive.
Mumbai Traffic Lights Punish Honking Drivers
Mumbai is famous for its bad traffic. It's not just bad, – it's loud! The noise at street level can reach above 85 decibels (dB). That's about as loud as a blender or a garbage disposal. Listening to noises that loud for a long time can lead to hearing loss.
Drivers in Mumbai traffic jams have a habit of honking their horns. Many of Mumbai's traffic lights have countdown timers, which show drivers how long until the light turns green. But drivers often begin honking long before the countdown timer reaches zero.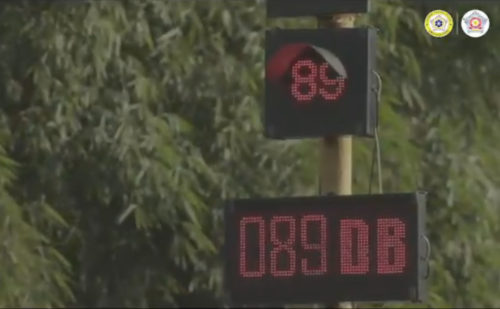 Mumbai police found a clever way to train drivers to stop honking. They attached devices which measure noise levels to several traffic lights. If drivers honk enough to raise the sound level above 85 dB, the countdown timer resets to 90 seconds, making drivers wait longer.
The police warned drivers with a large sign saying, "Honk more, wait more". Police hope that with time, Mumbai's drivers will learn to honk less.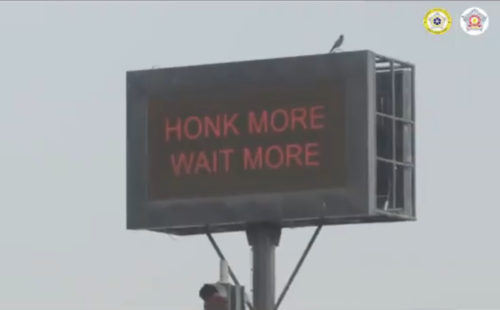 Artist Uses 99 Phones To Trick Google Maps
Simon Weckert, a German artist, created an unusual art project. He pulled a little red wagon holding 99 cell phones along streets in Berlin that were mainly empty,. The cell phones caused Google Maps to show that there were traffic jams on the streets.
Mr. Weckert says Google Maps has changed the way that people interact with maps, and that this gives Google a lot of power over how people see cities.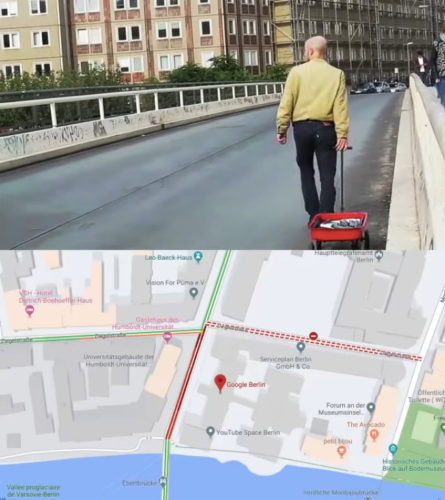 Mr. Weckert wanted to turn that around, and show that people also have the power to affect Google Maps. His "traffic jam in a wagon" seems to have proved his point.