Boston —
Last Friday, Britain's Prince William announced the winners of this year's Earthshot Prize. The prize is meant to encourage new ideas and rapid action to help protect the planet. Each prize-winner won $1.2 million for their efforts.
The Earthshot Prize is a 10-year project that aims to find "solutions to the biggest environmental problems the planet faces". The hope is that those solutions can be shared and repeated around the world. Every year, five prizes are awarded. Below are this year's prize-winning projects in each category.
Protect And Restore Nature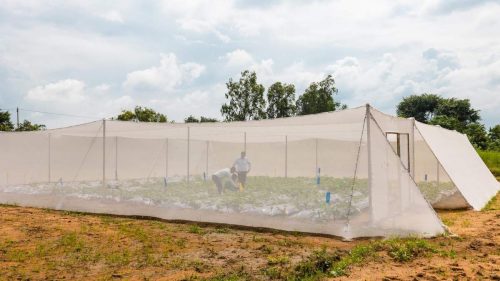 Kheyti won the prize for protecting and restoring nature with its "Greenhouse-in-a-box" idea. The company provides a simple, large greenhouse to small farmers at a low cost. The greenhouse helps protect crops from insects and other pests. It also helps the crops survive extreme weather conditions.
Kheyti is already working with 1,000 farmers across India. The company says the greenhouses allow farmers to use 90% less water and produce seven times as much food. Kheyti hopes to get its greenhouses to 50,000 farmers by 2027.
Clean Our Air
Charlot Magayi won the prize for cleaning the air. After her daughter was burned by a charcoal-burning stove, Ms. Magayi developed a safer, cleaner stove, called the Mukuru Clean Stove.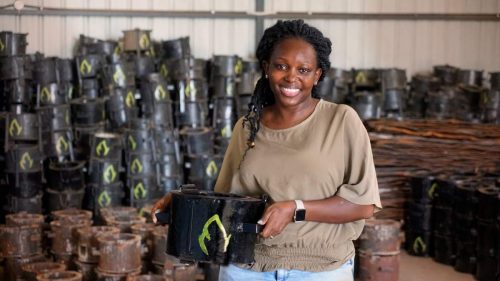 Ms. Magayi's stoves use a different fuel that's cheaper and pollutes far less than charcoal stoves. Currently, over 200,000 Mukuru Clean Stoves are being used in Kenya. In three years, Ms. Magayi hopes to increase that number to 1 million.
Revive Our Oceans
The Revive Our Oceans prize was won by the Queensland Indigenous Women Rangers Network (QIWRN). Over the last four years, QIWRN has trained 60 indigenous women to help protect the environment. The women learned to use modern tools like drones. They also shared important history and information that's been passed down for years among their people.
Australia has faced many climate challenges in recent years, from bushfires and flooding to damage to the Great Barrier Reef. QIWRN believes training indigenous women as environmental rangers can help not just in Australia, but in threatened areas around the world.
😕
This image has not been loaded because of your cookie choices. To view the content, you can accept 'Non-necessary' cookies.
Build a Waste-Free World
A London-based company called Notpla (for "Not Plastic") won the prize for building a waste-free world. They've created a plastic substitute from seaweed. Unlike most plastic, their products break down naturally with no microplastics.
Notpla believes their products can help end the plastic pollution that's filling landfills and polluting oceans. This year alone, the company has made one million Notpla takeaway food boxes, replacing similar plastic-coated boxes. By 2025, the company hopes to increase that number to 25 million.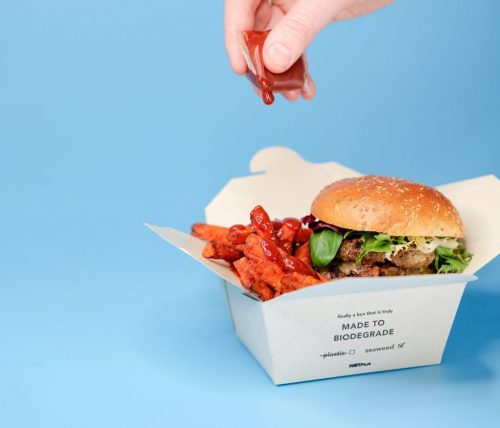 Fix Our Climate
The Earthshot prize for working toward fixing our climate went to a company called 44.01. 44.01 has come up with a way to turn polluting carbon dioxide (CO2) into a rock called peridotite. Once the CO2 has been turned into rock, it can no longer be released into the atmosphere again.
Carbon Dioxide
One of the challenges facing the world as it fights the climate crisis is how to remove carbon dioxide (CO2) from the air, and store it so that it's harmless. Plants and trees do this naturally. But there's so much CO2 in the atmosphere that just planting trees and protecting forests won't come close to solving the problem.
The method that 44.01 uses is fast, cheap, and permanent. Over the next few years 44.01 aims to turn 1,100 tons of CO2 into rock every year. By 2040, the company hopes to have turned 1.1 billion tons of CO2 into rock.