Artificial Intelligence (AI) tools have become extremely powerful, surprising even their creators. Now, some people say there should be a pause in AI work to make sure it doesn't become dangerous. Not everyone agrees.
Most people have probably read a book or seen a movie or show about an AI or robot that has become so smart that it can take over the world.
The AI in stories like these is known as an AGI or Artificial General Intelligence. A true AGI would be intelligent in many different areas and would be able to learn on its own.
Currently, there are no AGIs. Most experts believe it will be many years before an AGI could possibly be created. Most current AI tools are good at just one task, like answering questions, or identifying objects in photos.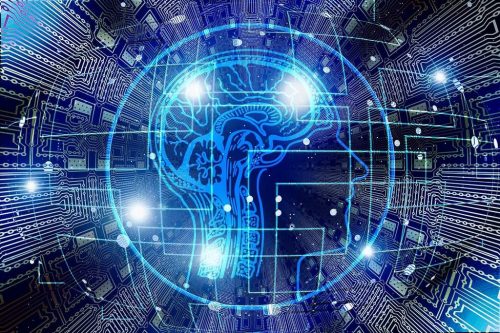 Neural Networks And Deep Learning
Most AI efforts use "neural networks", which are based loosely on the way brains work. Commonly, AI networks are trained using a method called "deep learning".
In deep learning, computer programs sort deeply through huge amounts of information, allowing them to find patterns that humans are often unable to notice. These patterns get stored in a "model", which can then be used to apply those patterns in new and sometimes surprising ways.
But scientists have been working to improve AI models, mainly by training the models on larger and larger collections of information. Those efforts are paying off. Extremely large models have surprised even their creators with what they can do.
Some recent models can create realistic photos from a short written description. Others can recreate anyone's voice saying anything based on a voice recording just a few seconds long.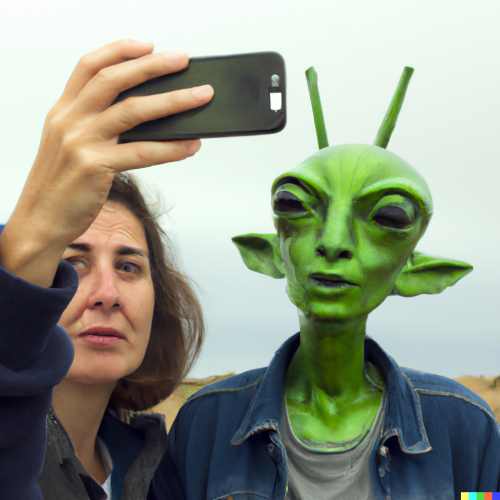 But the AI tool that's gotten the most attention recently is ChatGPT, created by the company OpenAI.* ChatGPT is a Large Language Model (LLM). LLMs are trained on large amounts of writing of all kinds, and are used to generate text (create writing).
ChatGPT allows users to "chat" with a powerful LLM. When asked a question, ChatGPT answers quickly in perfect sentences. It makes up stories and games, writes essays, programs computers, and much more.
ChatGPT appears to be extremely intelligent. But really, ChatGPT is simply guessing – based on its training information – which word is most likely to come next, over and over again.
Last month, OpenAI announced a more powerful model, called GPT-4. GPT-4 can create and explain jokes, and pass tests that are difficult for humans. GPT-4 was also trained on images, and can use them in powerful ways. For example, it can create a working website from a description and a rough drawing of the site.
😕
This image has not been loaded because of your cookie choices. To view the content, you can accept 'Non-necessary' cookies.
The rapid progress and more general skills of recent AI models worries some people. Last week, many computer experts released a letter calling for a six-month pause for any work on AI tools stronger than GPT-4.
The letter claimed AI companies were in a race to create "powerful digital minds" that no one can "understand, predict, or…control". The group behind the letter wants governments to develop laws to make sure AI tools are safe.
Not all AI experts agreed with the letter. Some say the letter makes today's AI tools sound more intelligent than they really are. Others say it's more important to worry about real problems in current AI tools rather than imaginary ones in the future.
ChatGPT has caused so much excitement that many companies are likely to keep developing powerful AI tools. But the letter has sent a strong warning that many people – including leaders – will be thinking about carefully.
---
Did You Know…?
Microsoft is now using GPT-4 in its search tool, Bing. Google has created its own search tool using another LLM.
This article is an overview of recent news about AI, including its rapid progress and the concerns this has created. A later article will look in more depth at the positive and negative sides of AI tools.
* Note: Beginning in 2023, NewsForKids.net began testing the use of LLMs, including products from OpenAI, in collating information and creating early drafts of some articles. This article, however, was 100% human-written from start to finish.